Why should I become a Midwife?
The ethos of Midwifery care is to work in partnership with those who are giving birth. Midwives are highly trained to use their knowledge, skills, and professional experience to competently support those giving birth and their baby. In this career every day is different, bringing with it various challenges and experiences.
Throughout your career as a Midwife, you will be an advocate for women and their babies in one of the most rewarding jobs a person can have. Throughout the Maternity Care Support course, you will be equipt with the knowledge, skill, and competence to assist the Midwife in caring for Mothers, babies, and the family unit.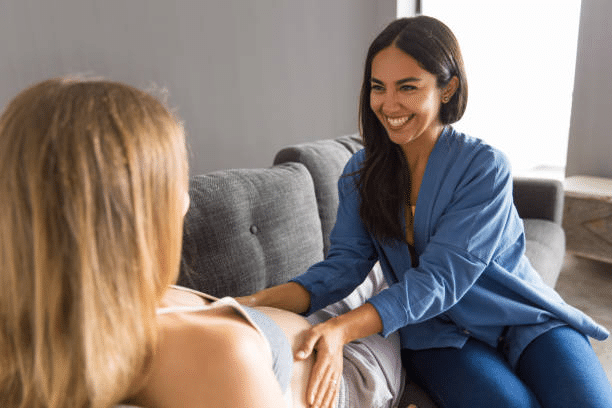 Career prospects within Midwifery will depend on your clinical experience, education, motivation, commitment, and personal choice. There are many different opportunities in this career role, as Midwifery can extend from the hospital, to the community, and the home. Midwifery is a broad and progressive profession with opportunities in clinical, managerial, education and research sectors.
The following are some examples of career opportunities as a Midwife:
Clinical Midwifery Manager, a role which involves managing a service or a team.
Clinical Midwifery Specialist, a role which involves working as a midwife with specialist knowledge in areas such as diabetes, ultrasound, obesity, and bereavement.
Lactation Consultant, who specialises in breastfeeding.
Advance Midwife Practitioner, who is a senior specialist, with additional qualifications and responsibilities.
Registered Midwife Prescriber, a midwife who also can prescribe medication.
An academic, who lectures and carries out research.
Independent Midwife who can be self-employed.
A Midwife who works in the community, such as in a GP's practice, clinic or a private practice.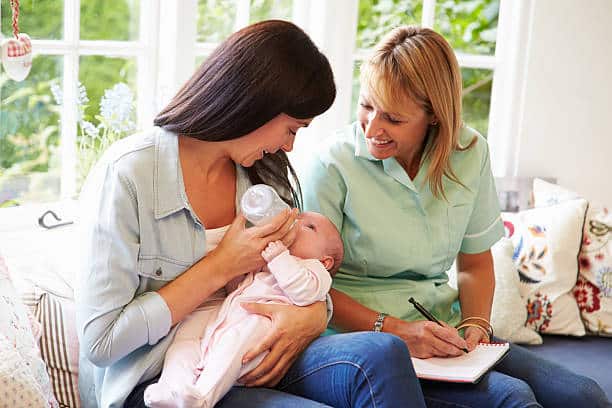 Throughout your time studying Maternity Care Support, you will be offered practical experience with specialist equipment, such as hospital beds, baby cots, hospital trolly, drips and other essential equipment. Our Tutors are professionally trained and highly experienced, bringing with them a wealth of knowledge and the skills to guide and support you throughout your programme.
Upon successful completion of the Maternity Care programme at Dorset College, you will receive a QQI (Quality & Qualifications Ireland) Maternity Care Support Level 5 Minor Award. Following the completion of this course, learners can combine this with the Healthcare Support or the Nursing Studies Level 5 Major Awards which will qualify them to seek employment in a hospital or work as a Healthcare Assistant in a Maternity Care facility. If your goal is to become a Midwife, this course is the perfect starting point as it introduces you to the world of Maternity care support.
If you would like to start your journey in the field of Midwifery, please contact our Sales Advisor at [email protected] to learn more about this exciting profession.