Nothing beats the atmosphere of a festive Christmas market – the music, seasonal foods, tempting aromas and beautiful gifts to browse as you walk around. Originating in Germany, these markets began as humble street stalls which were associated with the celebration of Christmas during the four weeks of Advent.
Christmas markets are hugely popular across the world, but are now gaining a steady popularity in Ireland. The sights and smells of the market stalls are becoming a festive tradition for families and friends, and is gradually becoming a December main-stay on the Emerald Isle.  
Christmas markets can be one of the best ways to get into the festive spirit! Soak up all the Christmas cheer with a visit to one (or more!) of Irelands best markets taking place this year.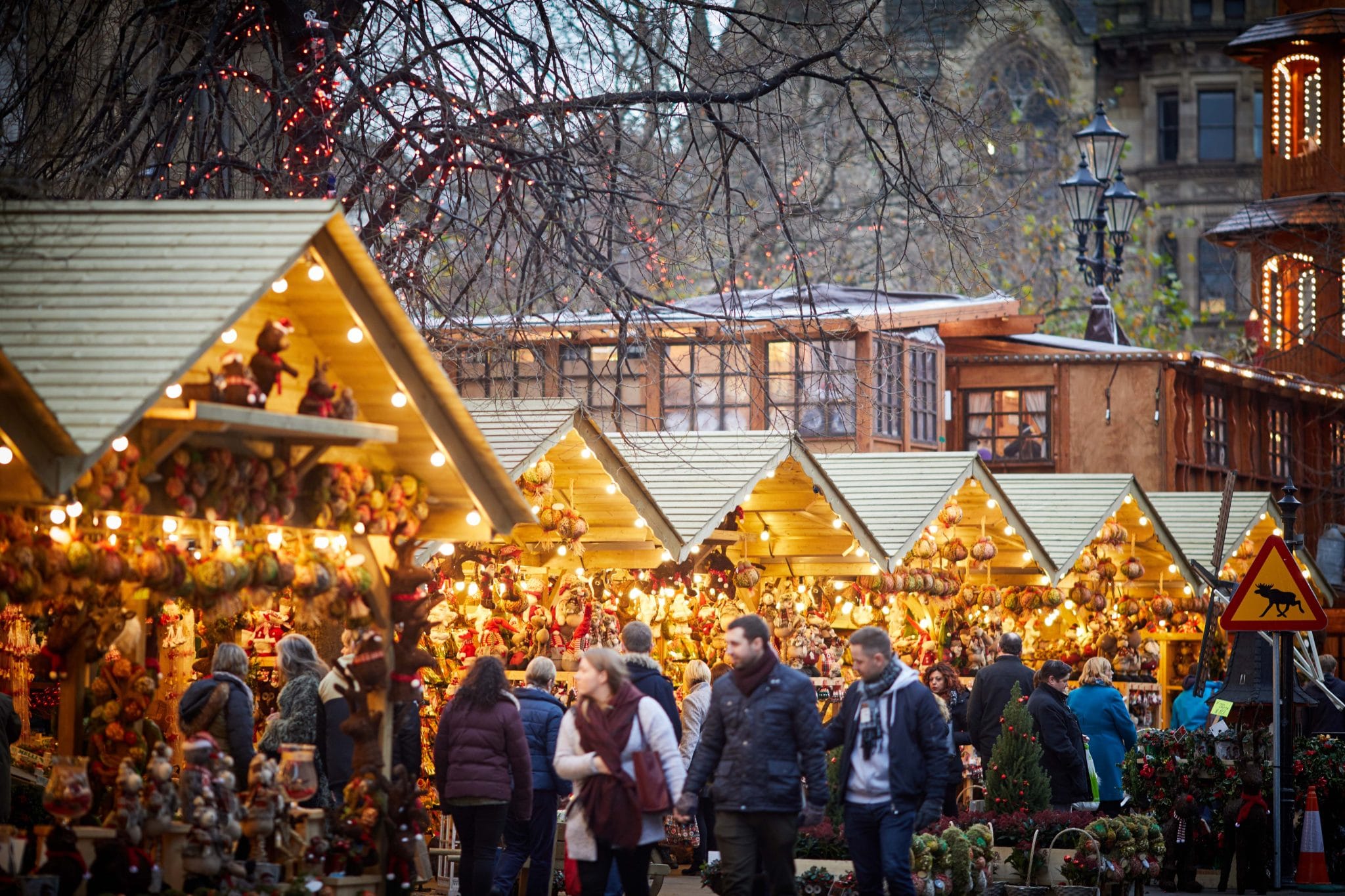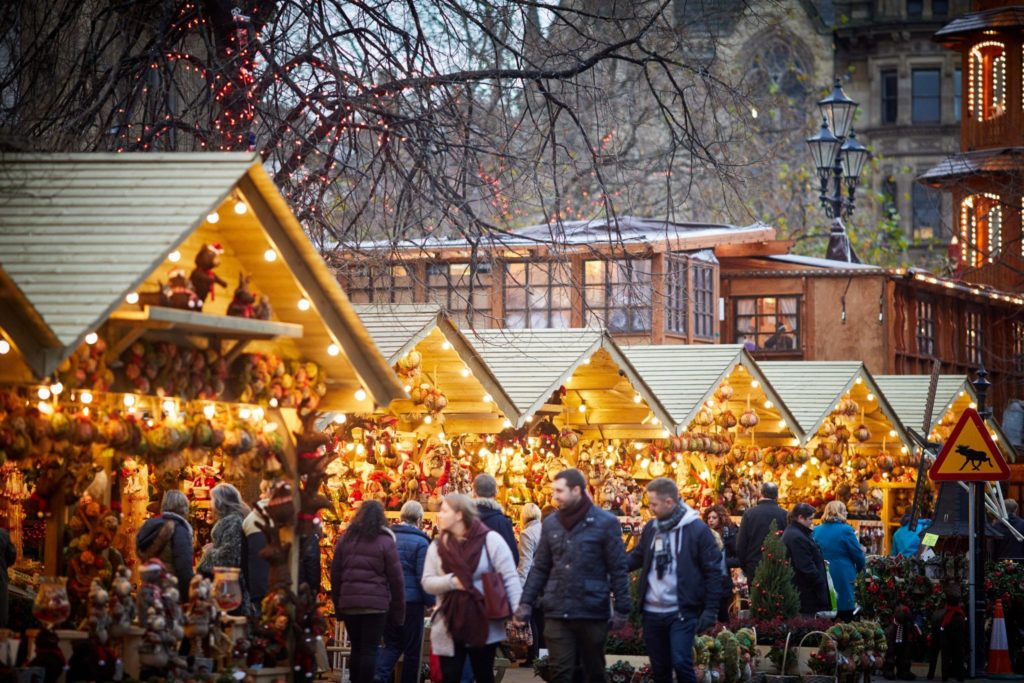 Dublin (8th – 21st December): 
Set in the heart of Dublin city centre, Christmas at the Castle is based in the historic courtyard of Dublin Castle and has something for everyone. Featuring a boutique open-air market with live music, you can enjoy the holiday atmosphere with some onsite food vendors and Christmas drinks from the bar. The market will be filled with 30 traditional market stalls featuring a wide array of decorative crafts to help you with your Christmas shopping.
Galway (12th November – 22nd December):
Widely regarded as the best Christmas market in Ireland, 2022 marks the thirteenth year of the market in Galway. The Galway market transforms Eyre Square into a magical Winter wonderland featuring stalls, food, beverages, gifts and goods from all of Europe. It's the perfect place for a day trip to the West, or to make a weekend out of it.
Belfast (19th November – 22nd December):
The Belfast Christmas Markets is another of the more popular Christmas markets Ireland has to offer, and it has been on the go for over 11 years now! Each year, Belfast's City Hall is transformed into a traditional German-style market, packed to the brim with 90 masterfully handcrafted wooden chalets. At the markets expect to find a big food court with cuisines from 32+ nationalities, family activities, attractions and so much more.
Waterford (18th November – 23rd December):
Waterford Winterval is a popular Christmas market in Ireland which goes from strength to strength each year. Visitors here can expect everything from the big market, ice-skating rink, the illuminates feature and the iconic 32-meter-high Waterford Eye. This market boats various events, with most being free admission.
Cork (22nd November – 8th January):
'Glow' is Cork city's annual Christmas markets full of festive celebration. The festival has something for everyone, including their anticipated light display and Ferris wheel. This is the perfect market to sightsee Cork City and visit a Christmas market at the same time.
Kilkenny (26th November – 23rd December):
The Kilkenny Christmas Market is often viewed as one of the more overlooked markets in Ireland around Christmas, but it is well worth checking out! The market returns as part of Yulefest Kilkenny and takes place over weekend and Christmas week in December. Local artisans and craftspeople will be displaying their products, and there will be food stalls, live music, open air movie nights and much more.
Wicklow (19th November – 18th December):
The Wicklow Christmas Market takes place in the Abbey Grounds in Wicklow town. Those who visit can expect a Santa experience, craft stalls, food and fire show and many other festive activities for all the family. Food vendors will have culinary delights from all over the world, and 50+ stalls to get the all-important Christmas shopping done. The market is to be enjoyed by all so entry is free of charge.
We hope you enjoy seeing and experiencing all the Christmas markets that Ireland has to offer!