Dorset College Dublin held a summer charity pop-up sale on a beautiful Saturday afternoon in the ABC building. Hosted by the Well-Being Ambassadors, this event was held in aid of the brilliant Simon Community who do amazing work to prevent and address homelessness across Ireland.
In the lead up to the event, Dorset College reached out to students and staff for anything they would like to donate to the event. Items such as clothes, bags, books, toys, furniture and records were handed in with the intention of going to a new home and raising money for a great charity. During an era where pre-loved shopping is the new way forward, it was great to see our Dorset College students being so environmentally friendly about the events they choose to hold for their peers.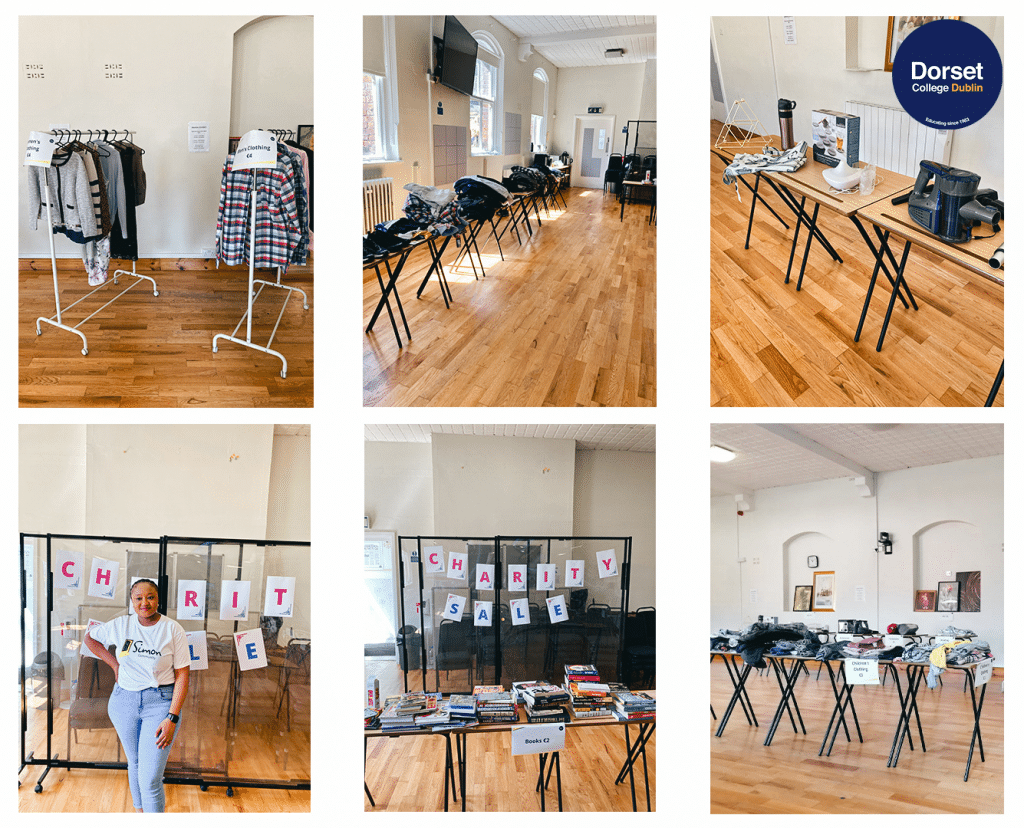 A summer hamper was also raffled off, with many lovely summer treats up for grabs!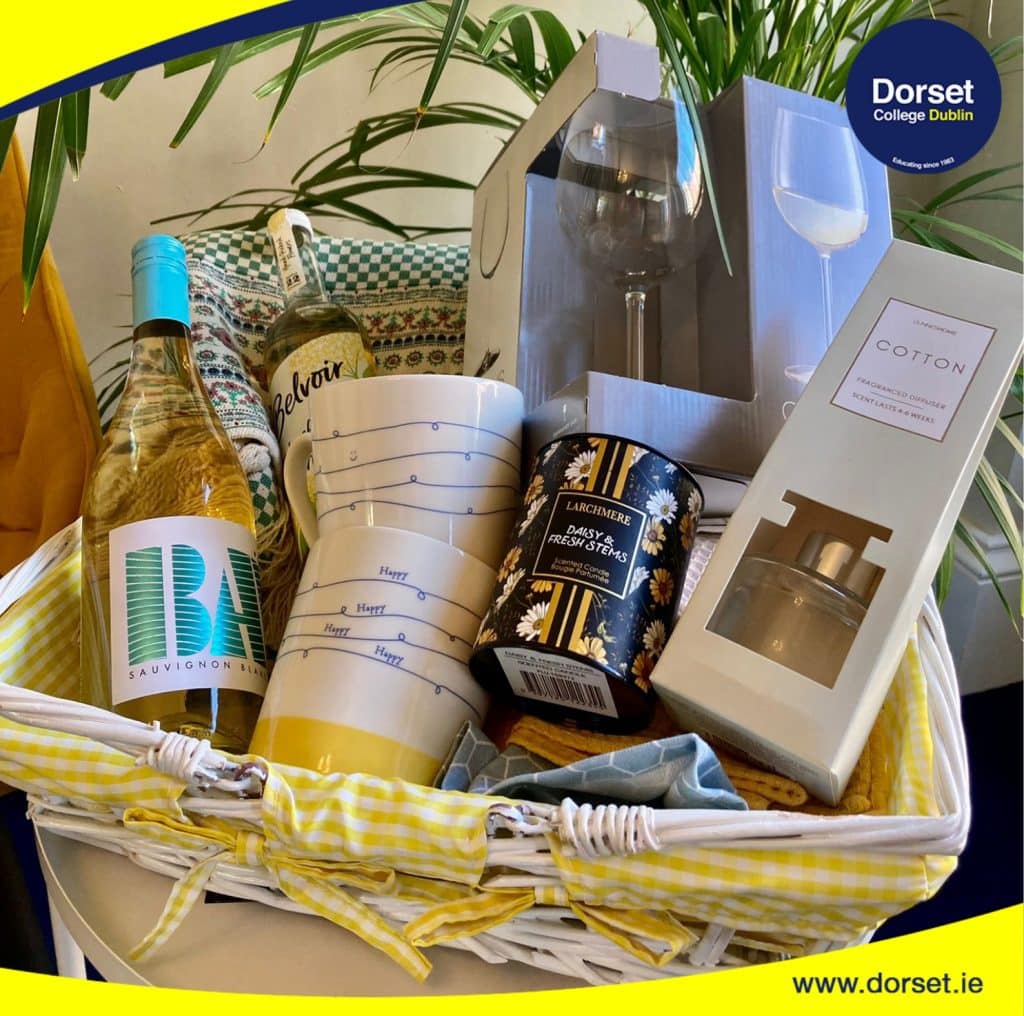 Dorset College Dublin are proud to have raised over €700 for the Simon Community, who work tirelessly to help those who are homeless across Dublin and Ireland. If you would like to donate or organise your own event, please visit their website to find out more: https://www.dubsimon.ie/donate-3/