Dublin is a great city to enjoy and explore and is known for being very accessible on foot. However, for those looking to go further afield and visit many different places across the country, you will find a selection of different public transport options available. Although none of these are free, most do offer generous discounts to students with a valid ID card.
Let's have a look at some of our options...
Student Leap Card – The Student Leap Card is the national student travel card across Ireland. Card holders can get student discounts on fares for Go-Ahead transport, Dart, Irish Rail, Dublin Bus, Bus Éireann, and the Luas, as well as participating private transport operators in the Republic of Ireland. You can apply for a student leap card via their website for a €5.00 fee.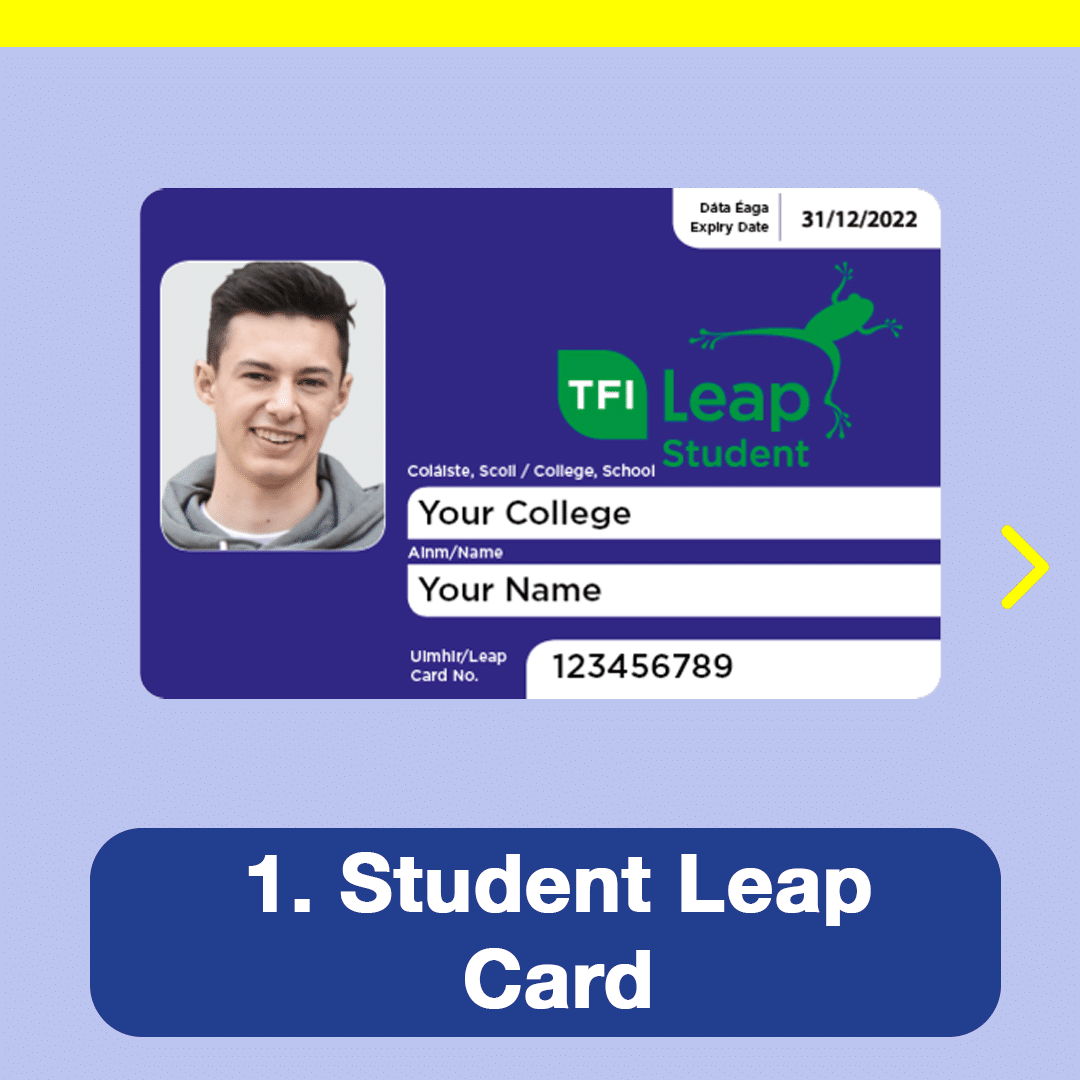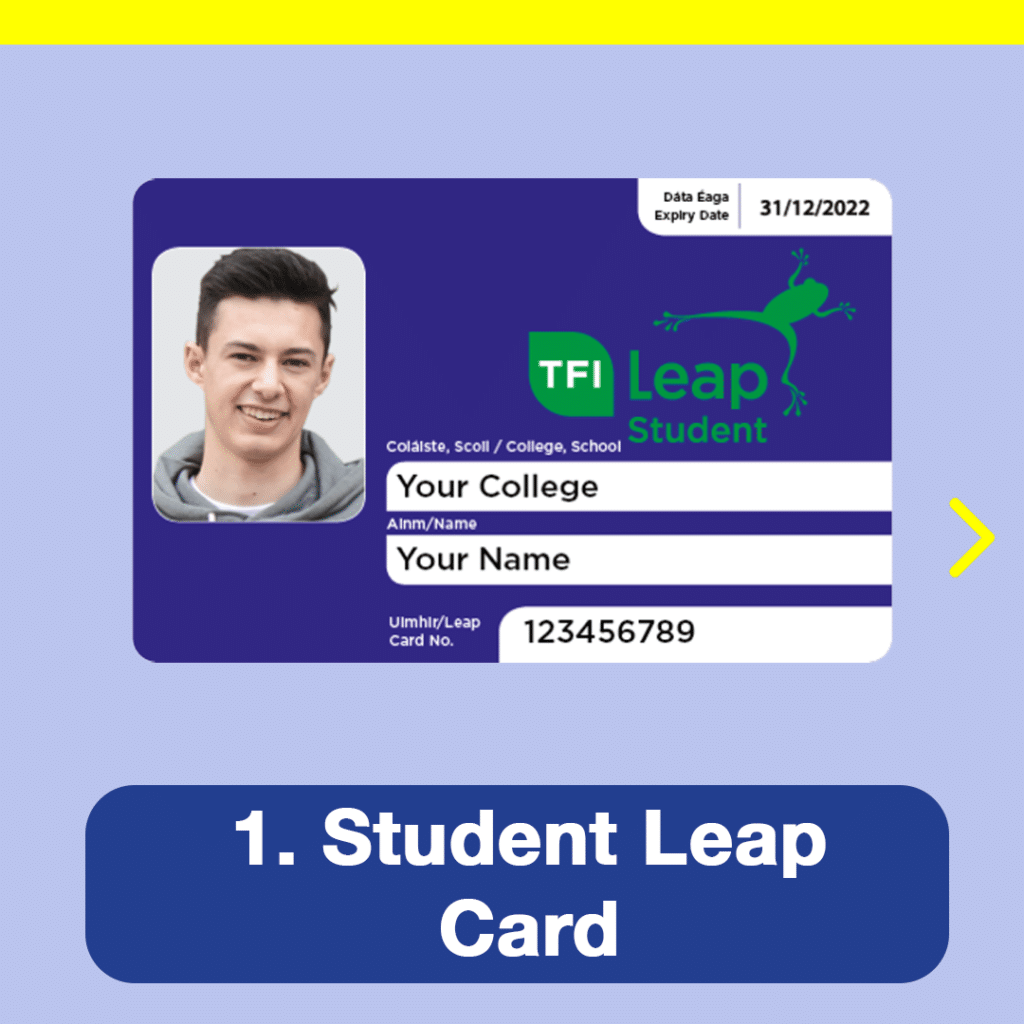 Train - Irish Rail is the main train line in and around Ireland and they offer excellent deals for students. With Irish Rail, you can get trains that will take you all across the country. For example, students can get a train from Dublin to Galway for as low as €8.00. On board the trains, you are welcome to their free Wi-Fi allowing you to work and play.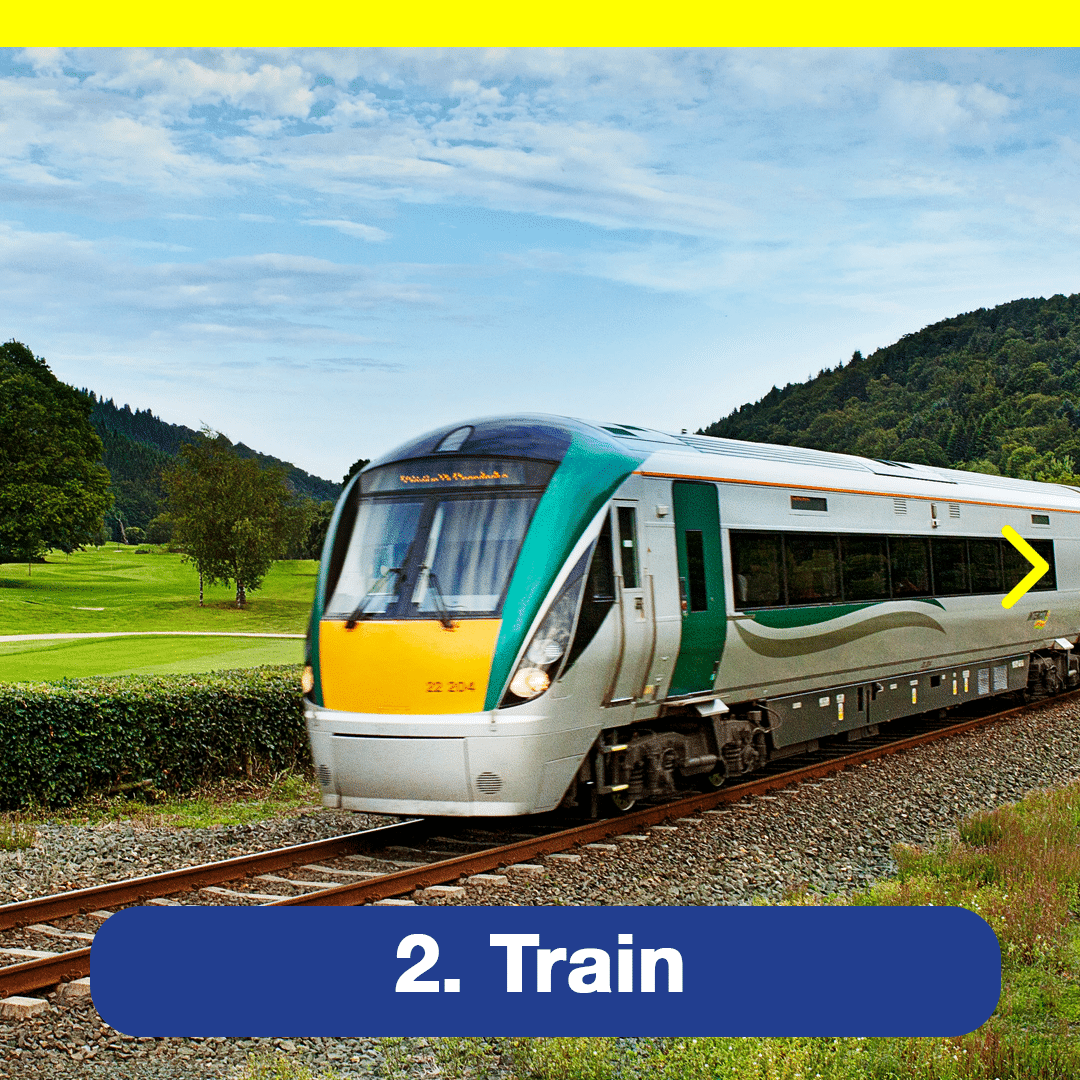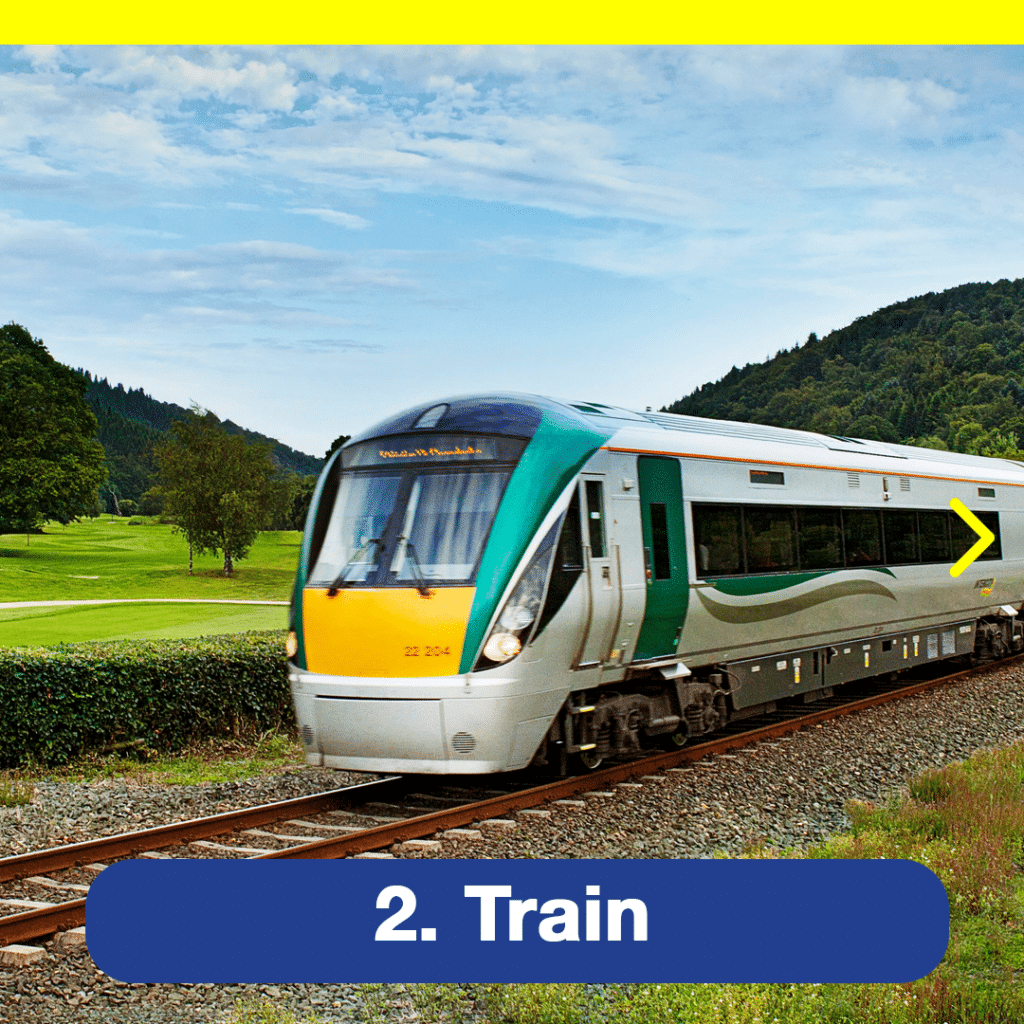 Bus Éireann - Whether you are travelling out of Dublin to meet some friends, or want to do some sightseeing around Ireland, Bus Éireann offers students a 20% discount on their fares, making Irish travel that bit easier.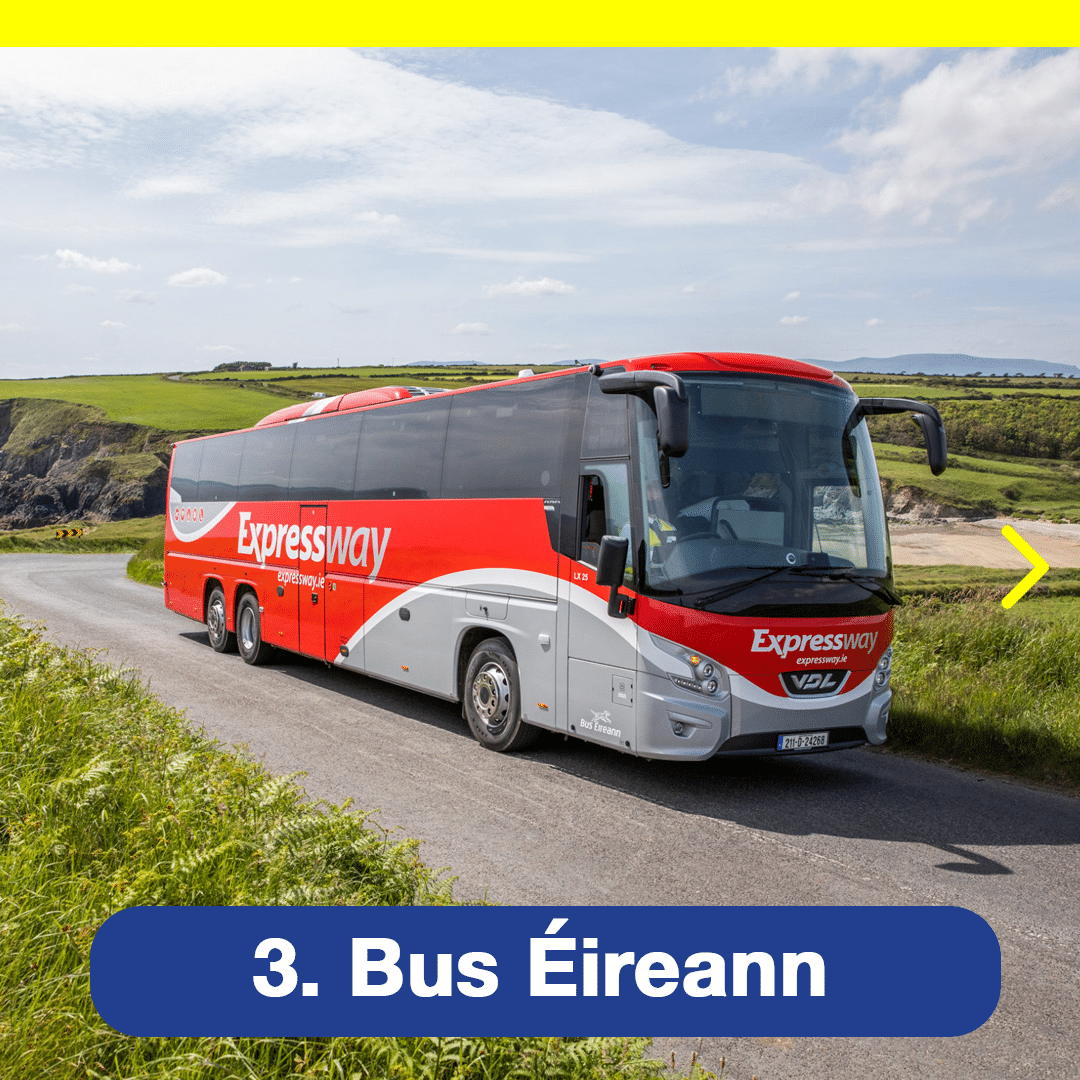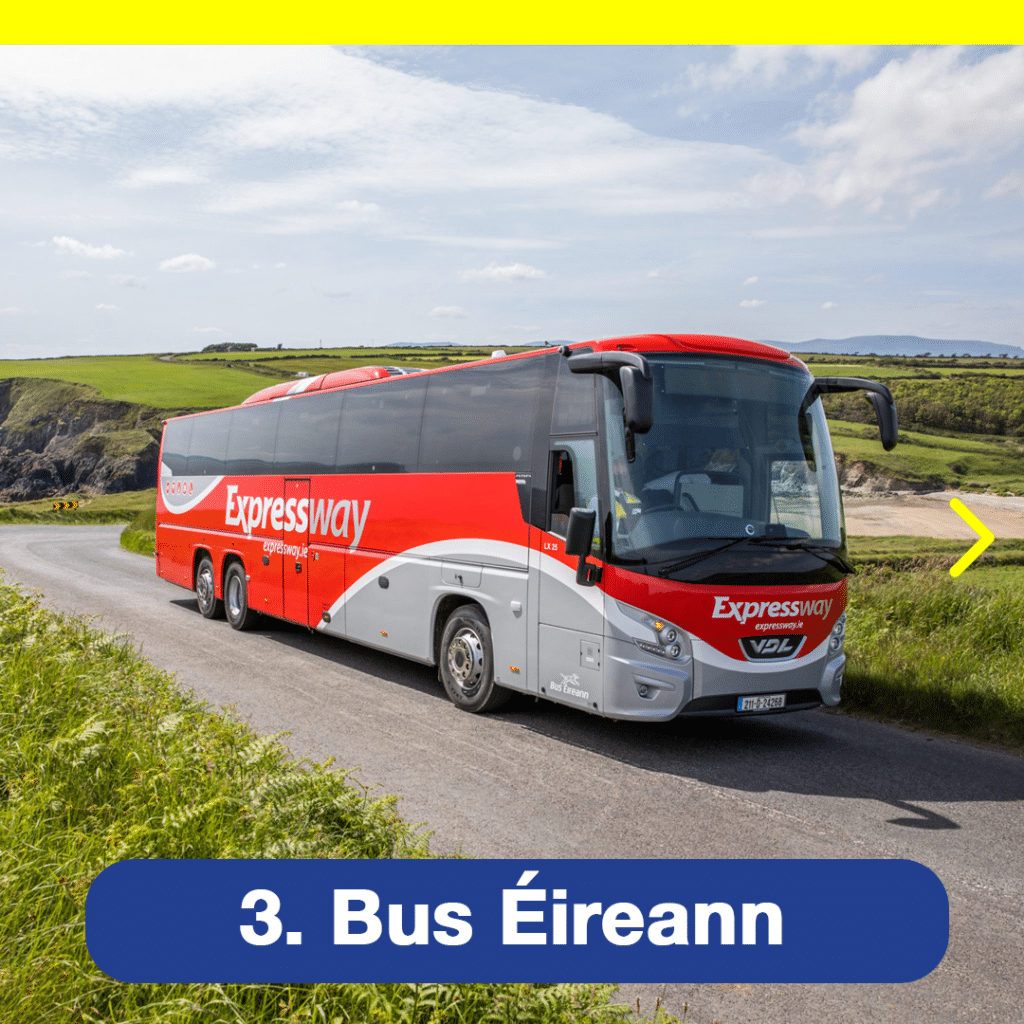 Luas - The Luas is a tram system used in Dublin. It operates two lines – the red & green line - and is the best form of transport to get you from one side of the city to the other in minutes. Student rates are discounted for this mode of transport.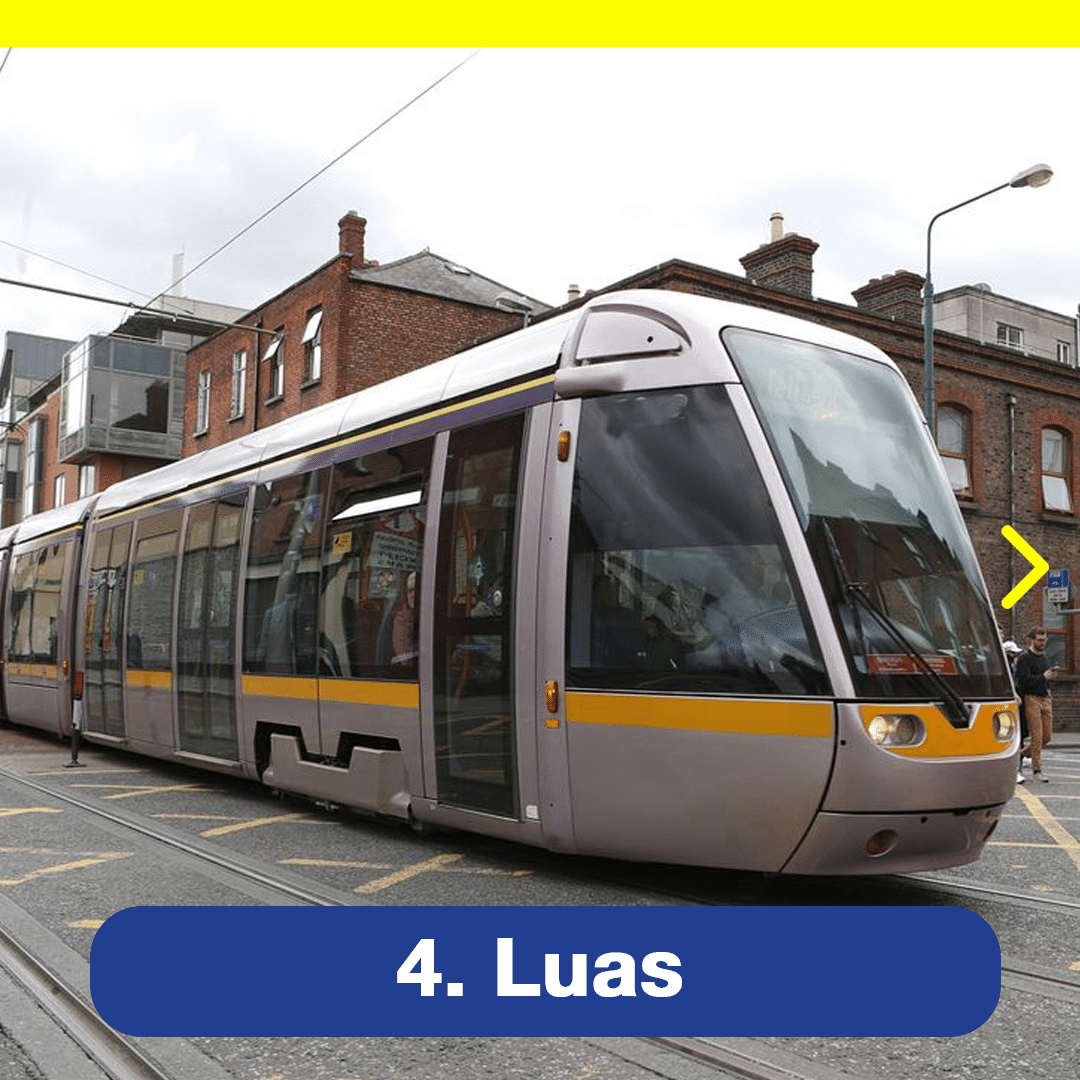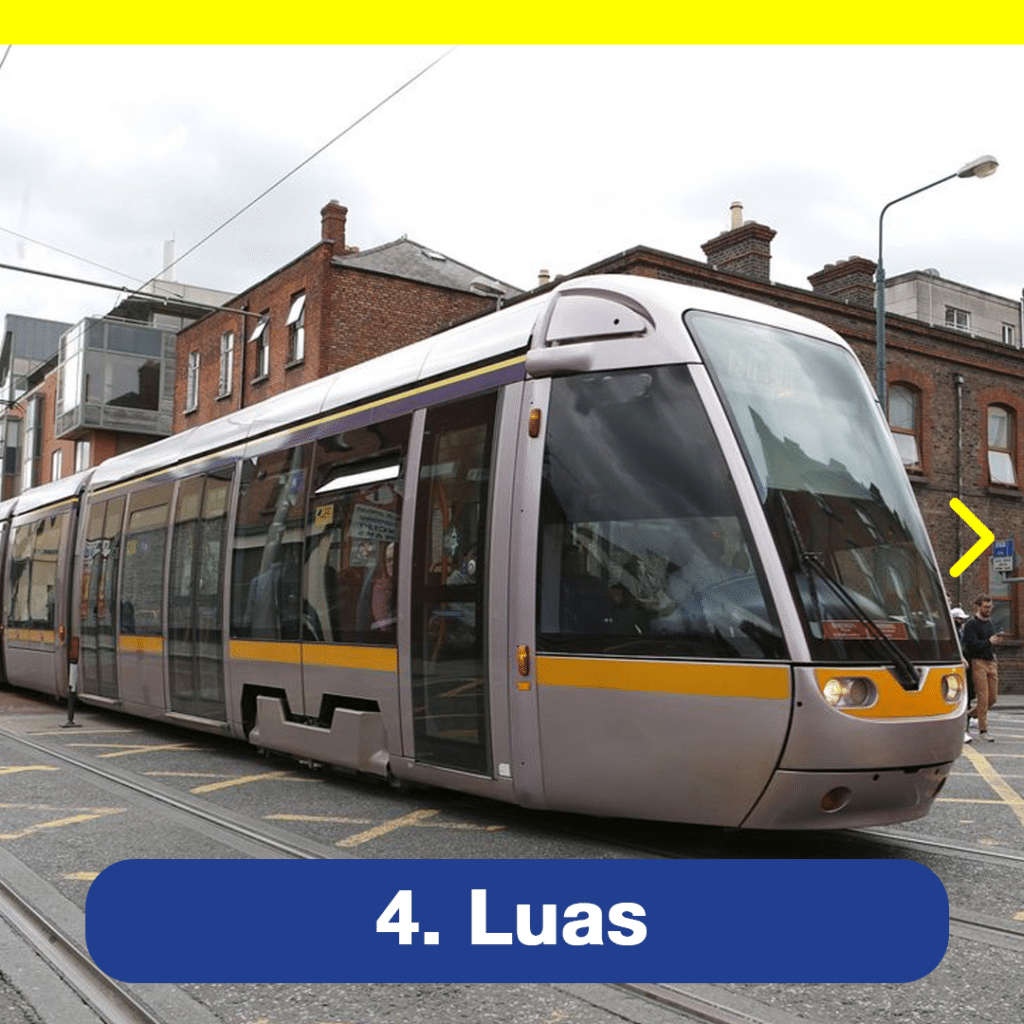 Bikes – If you would prefer to get some exercise in during your morning commute, why not try taking a bike? Dublin currently operates multiple bike-sharing schemes, with endless places to find and hire bikes to get around the city. These include; NOW Dublin bikes, Bleeper and MOBY. These apps are all free to download with different subscription options.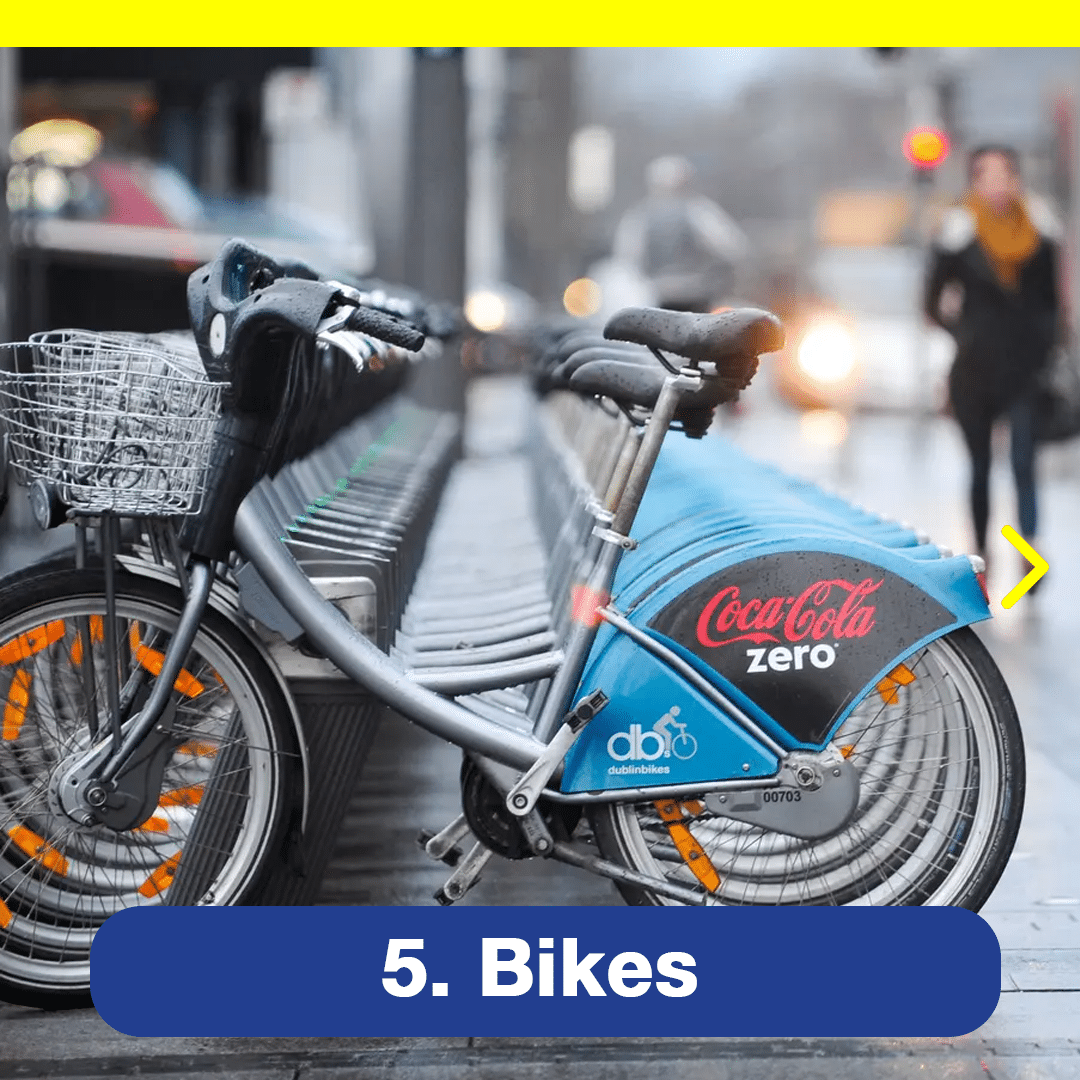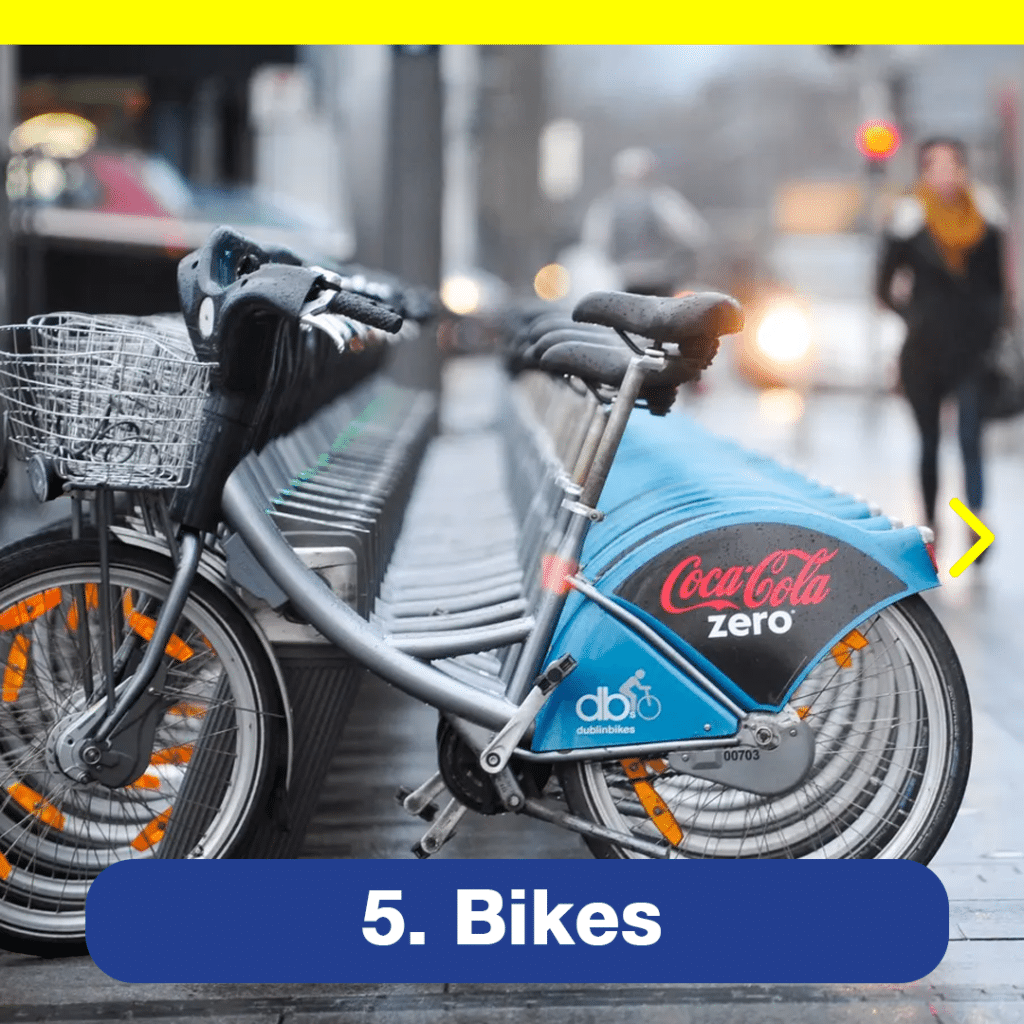 Car Rental – The independence of driving a car in Ireland is unmatched. You can go at your own time and pace, and really take in your surroundings. Unfortunately, student discount rates do not apply for car rentals in Ireland. Visit Car Rental Council of Ireland for more information: https://www.carrentalcouncil.ie/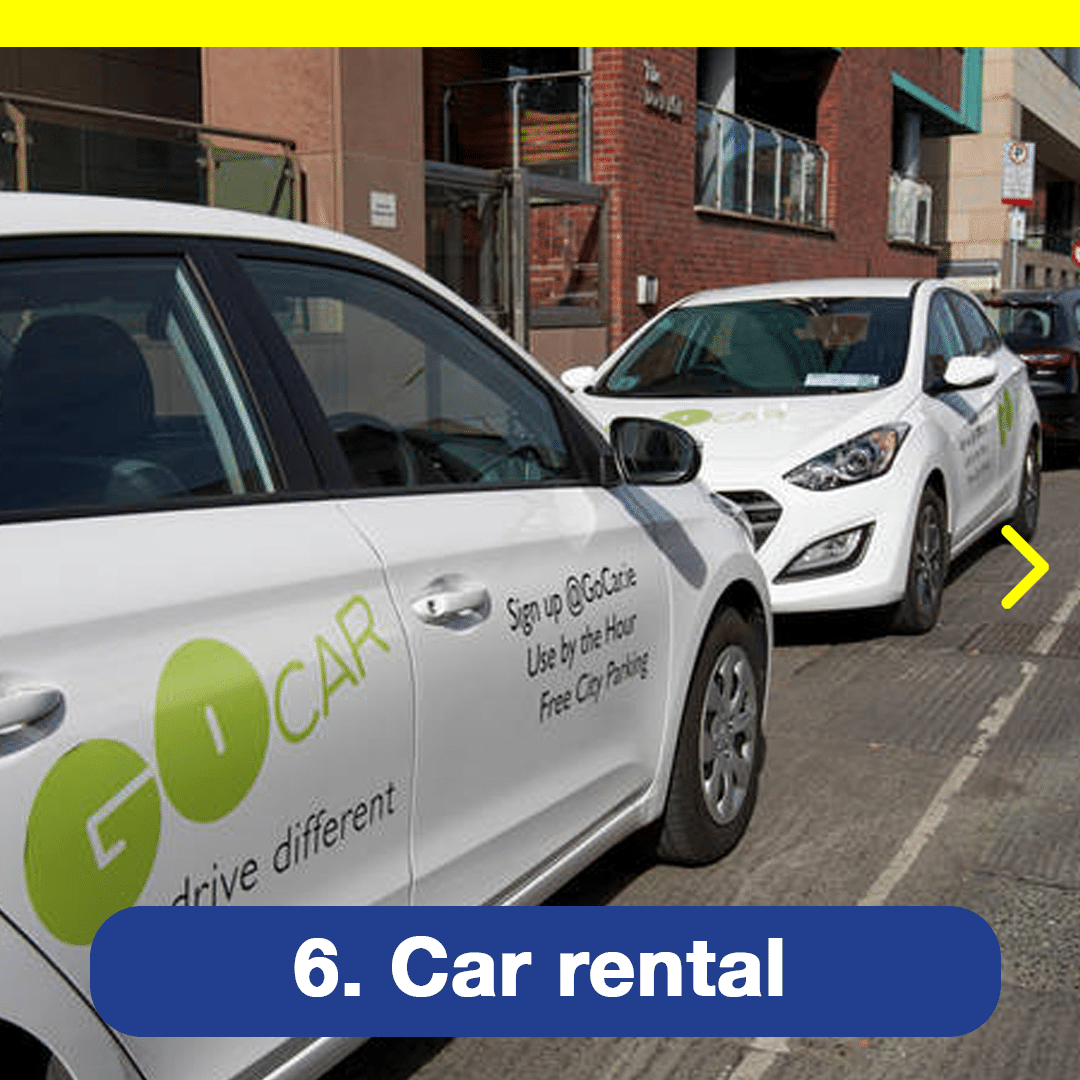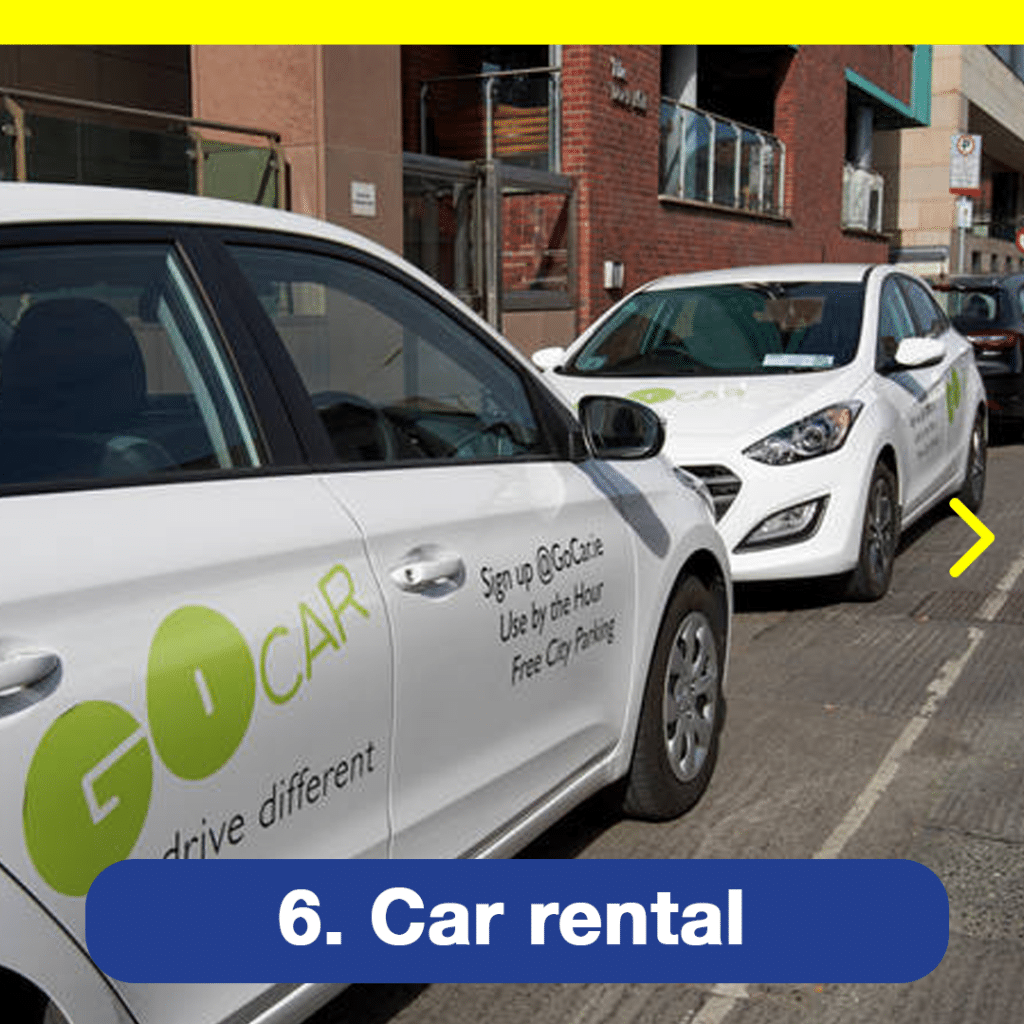 Hop-On Hop-Off Bus – DoDublin is one of the orginal Dublin sightseeing companies who have been operating since 1988. The Hop-On Hop-Off tour offers multilingual commentary, with highly trained drivers. With your ticket, visitors can enjoy the best attractions whilst exploring Dublin. Students can get a 24-hour ticket for just €25.