Over the weekend Dorset College and a group of our learners made the trip over to the West of Ireland to visit the iconic Galway Christmas markets. These markets have been around for 13 years and are loved by locals and tourists a like. For many, a Christmas in Ireland is not complete without a look at the Galways market Christmas lights and a pint of Guinness in a cozy pub!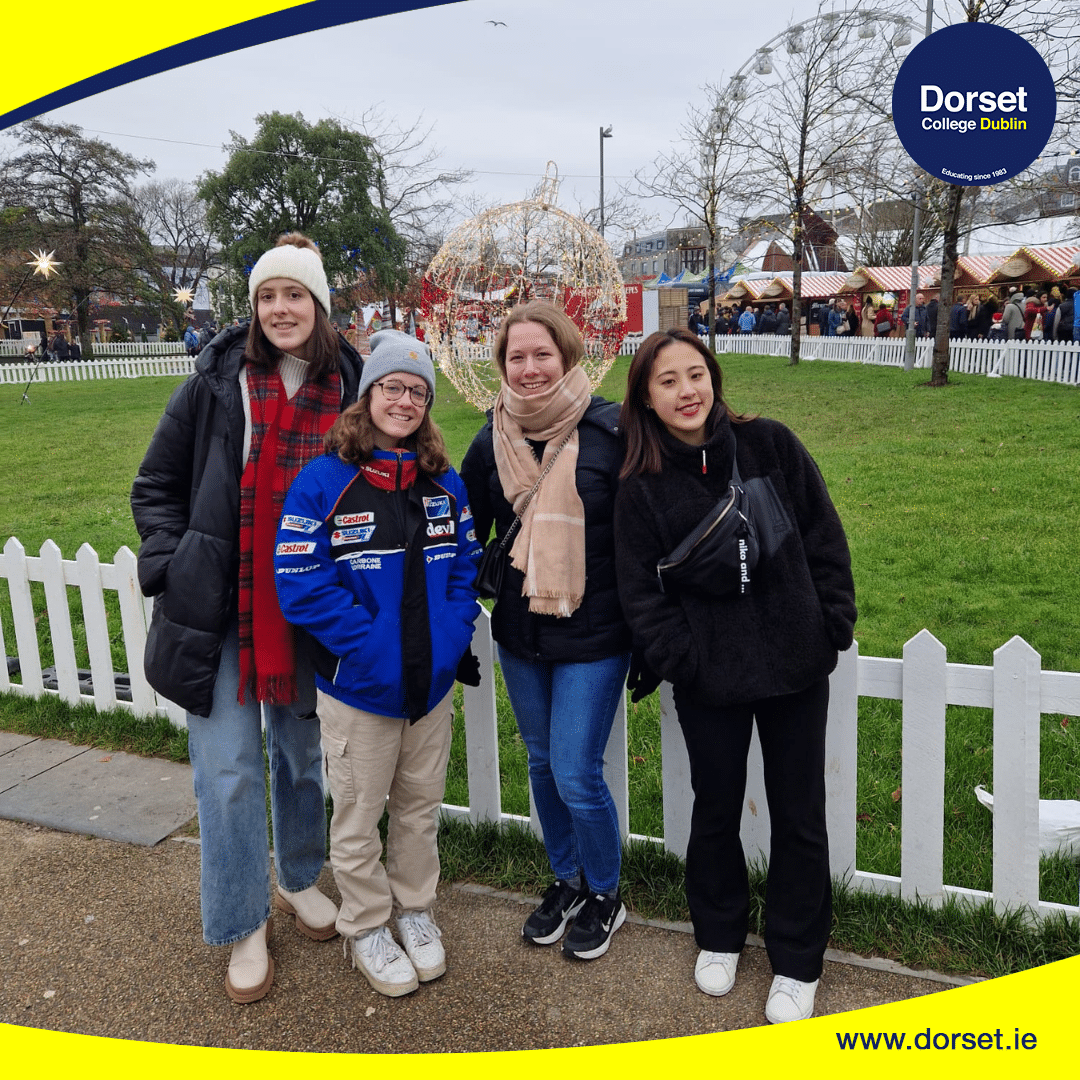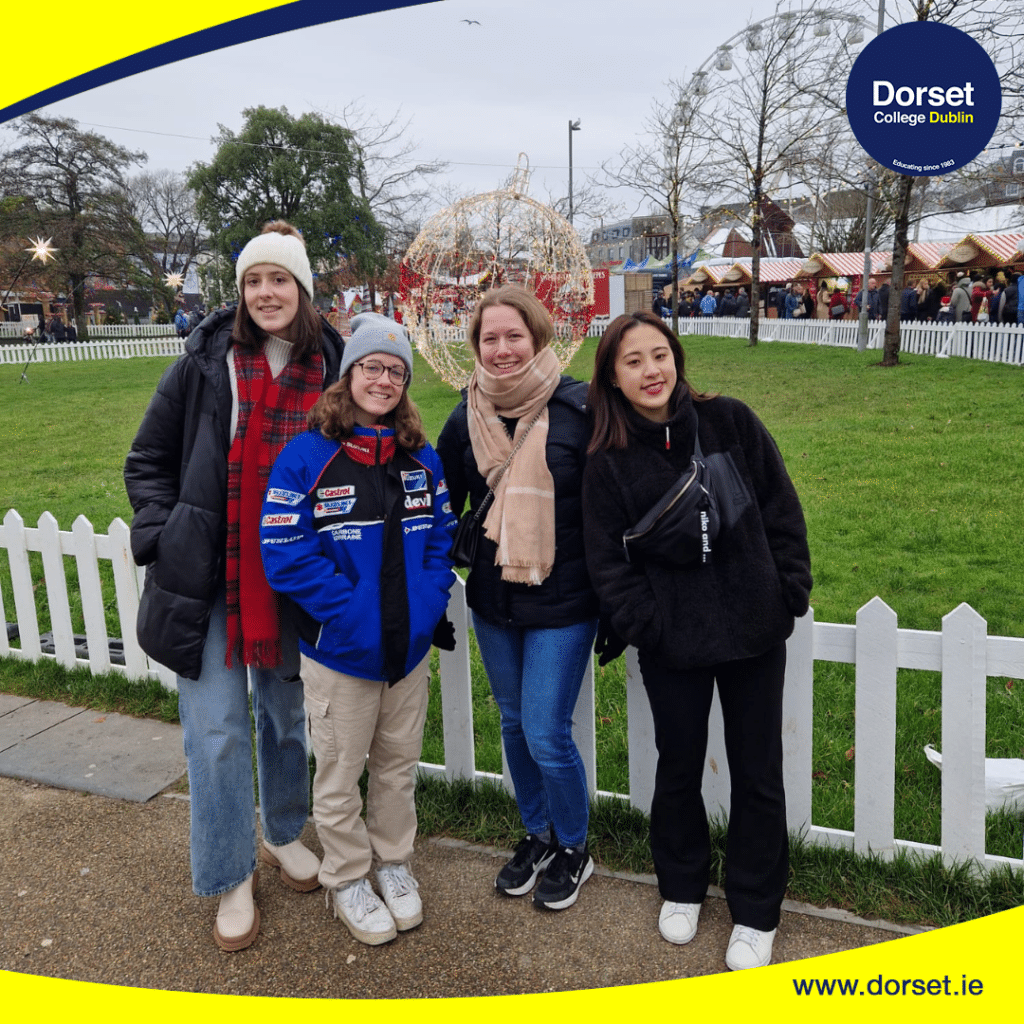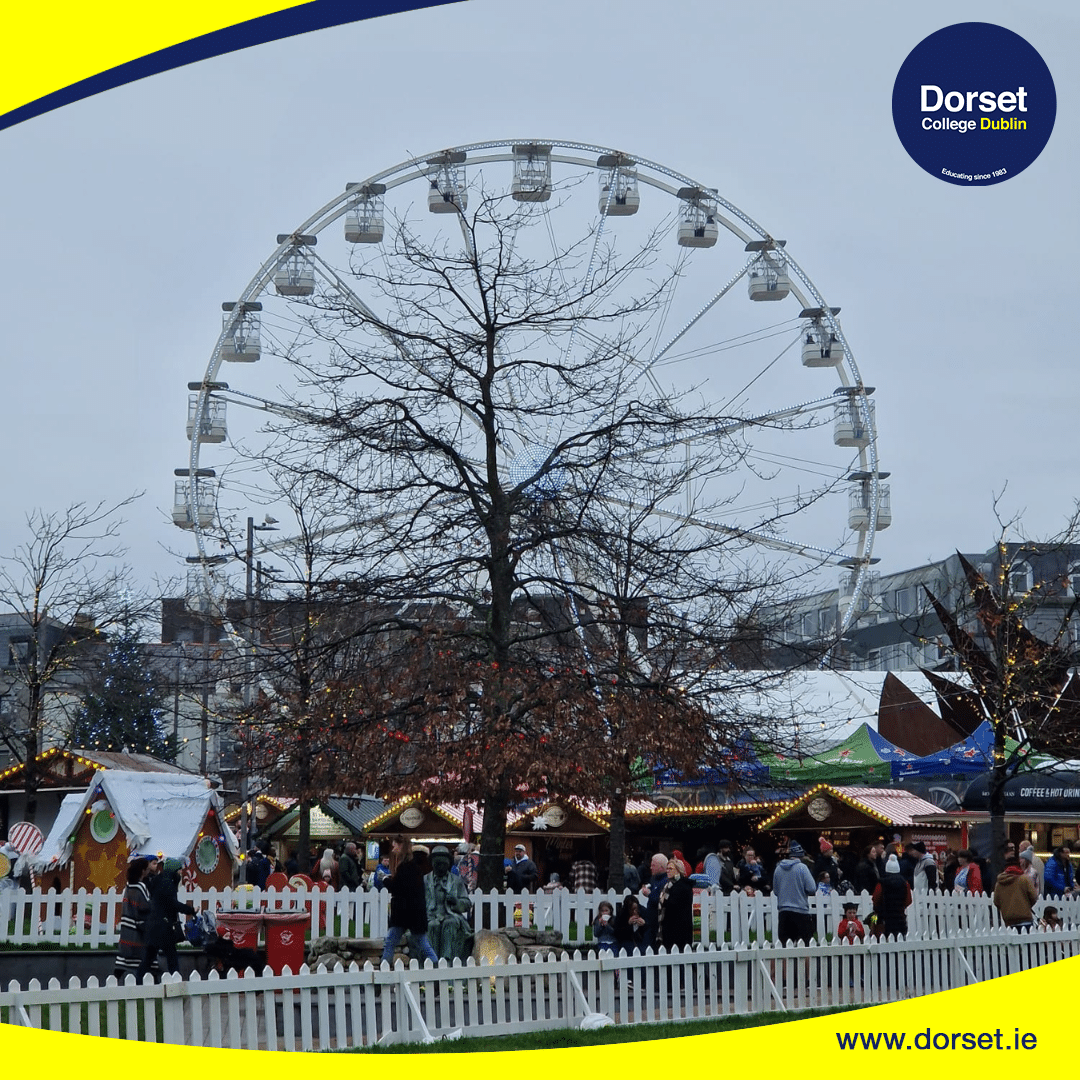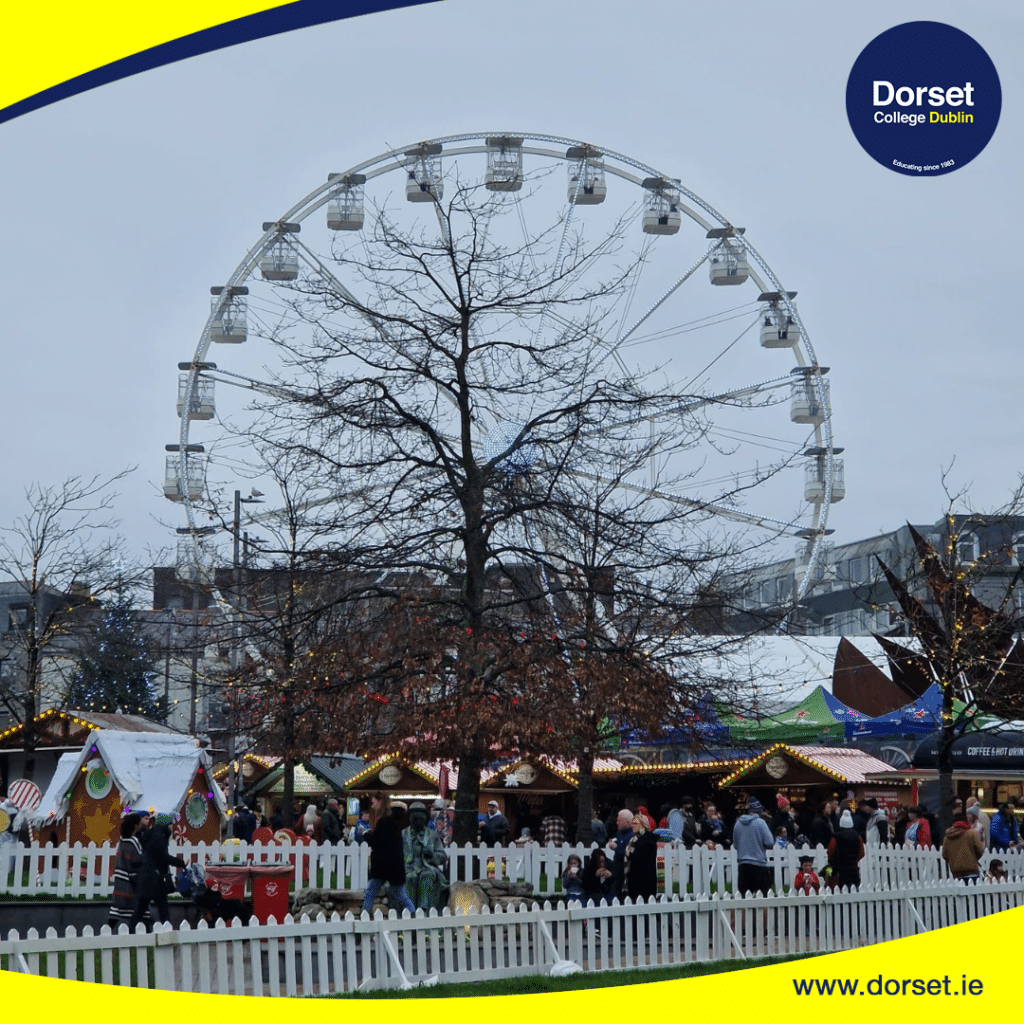 The trip started nice and early as our students wanted to make the most of their time in Galway. Arriving in Eyre Sqaure, they were greeted by festive music, the smell of mulled wine and coloured lights at every corner. Each stall in the market had something different - from jewellery, to chocolate, to clothes and everything in between! Our students were spoilt for choice and loved every minute of it.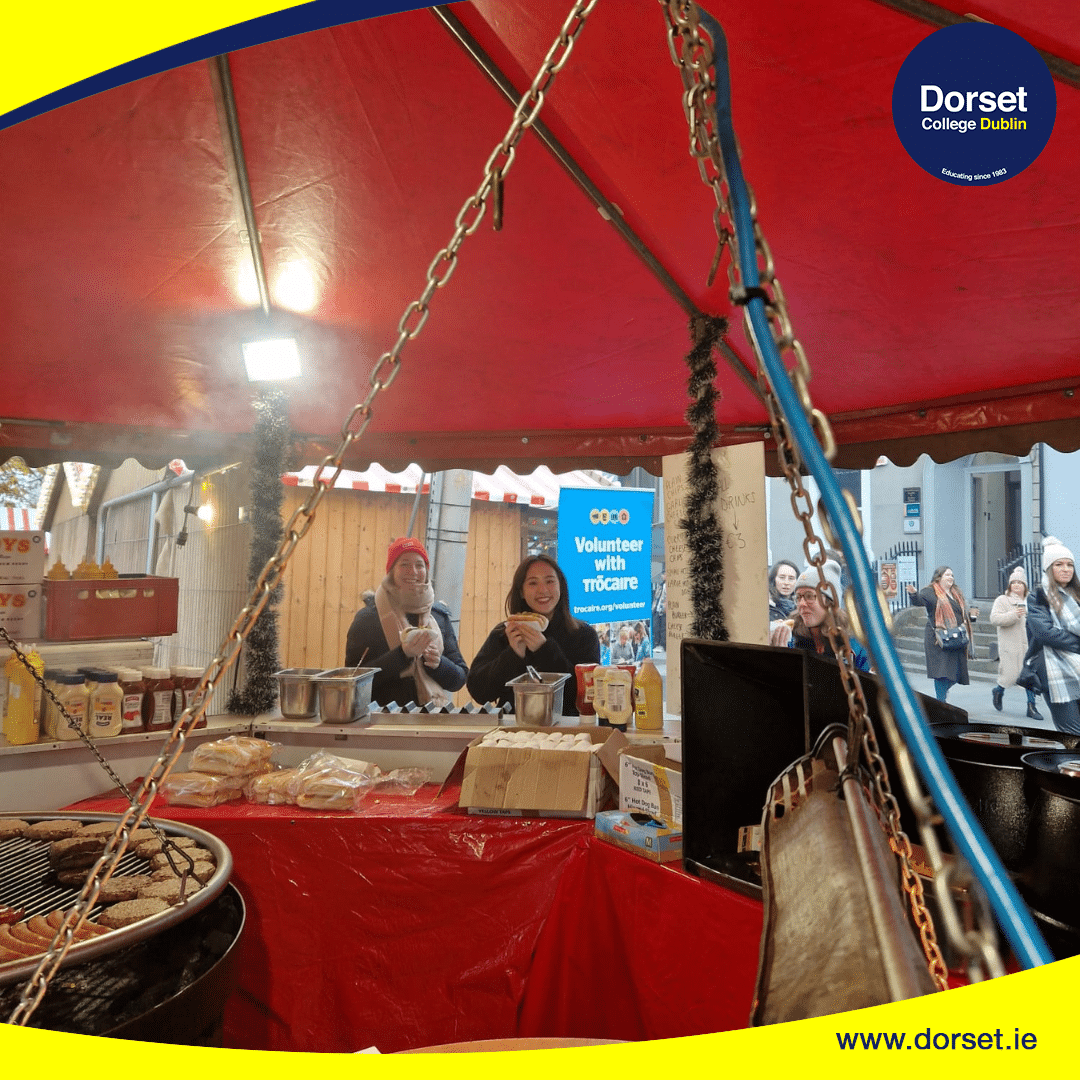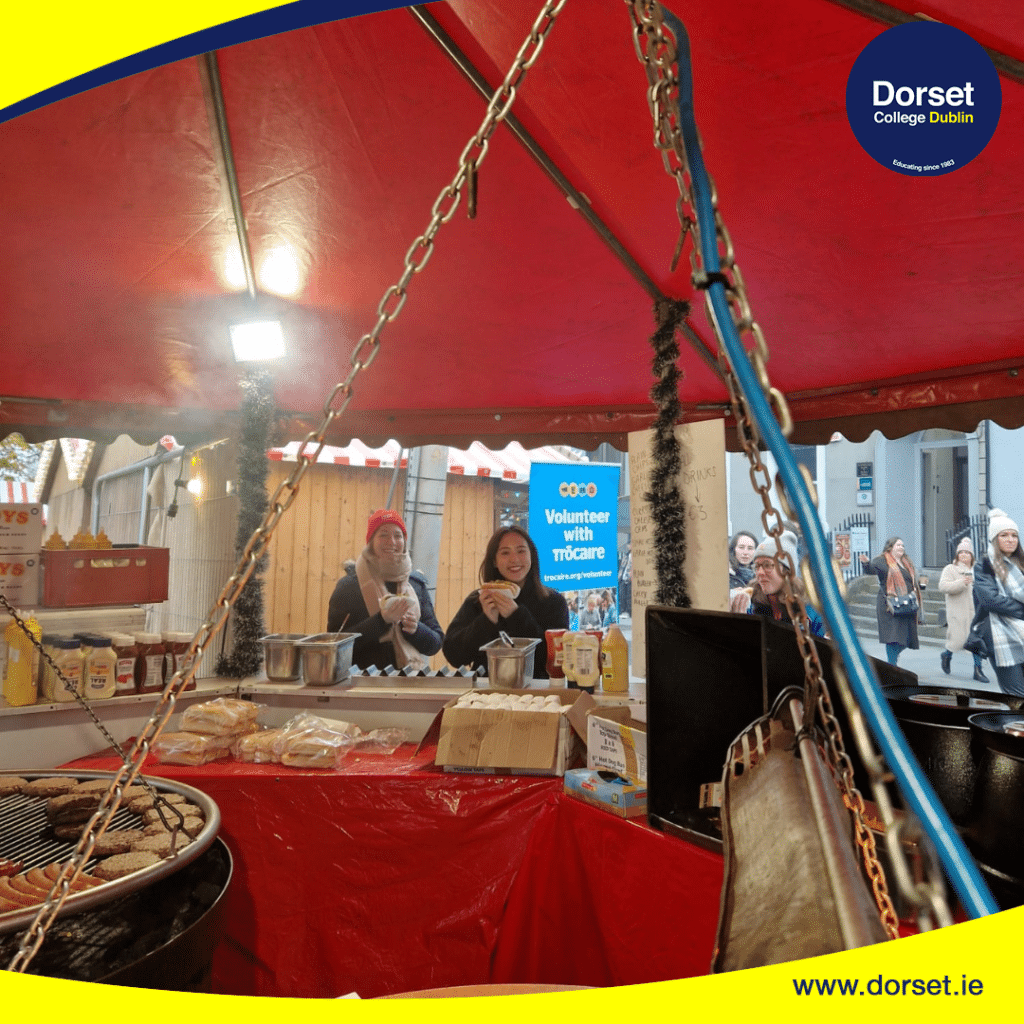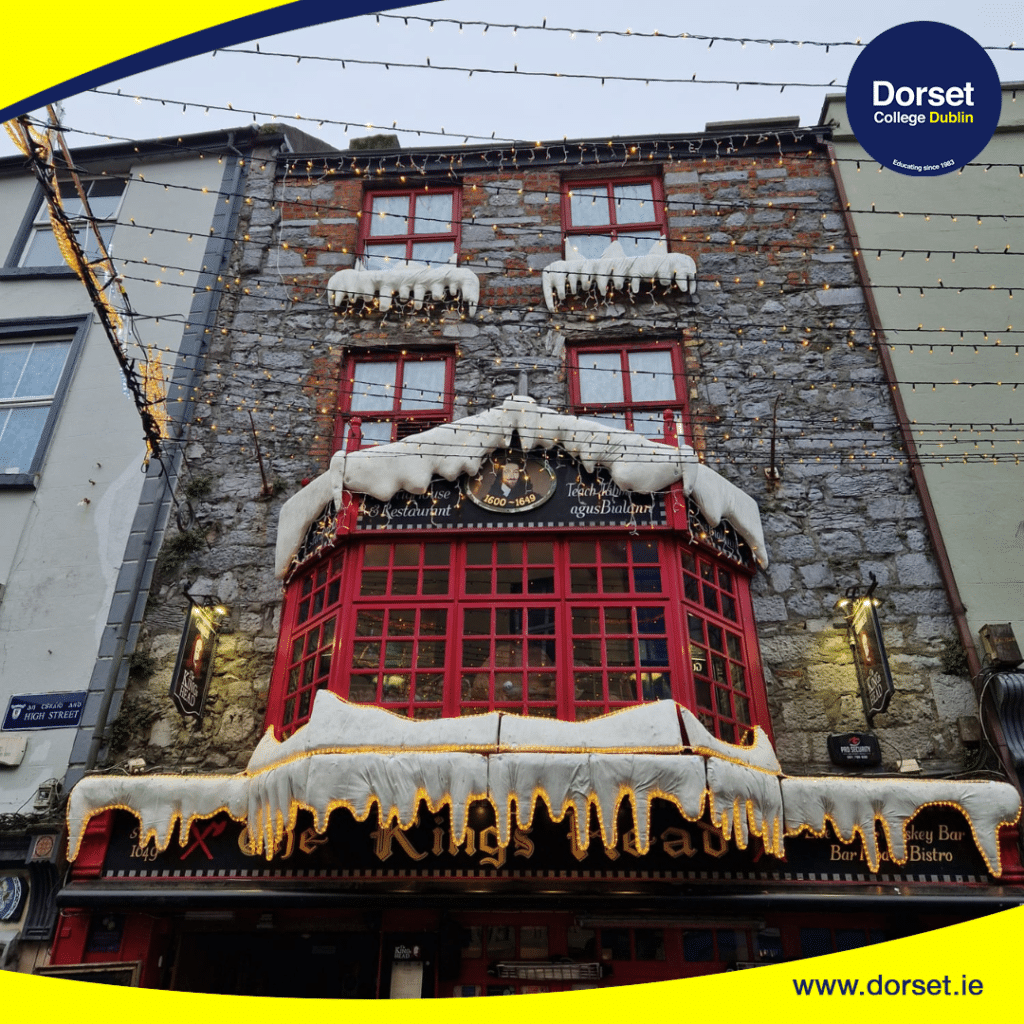 The Galway Christmas market is open until the 22nd of decmber 2022 and is free entry for all. This year is expected to be their biggest yet with even more stalls, live music, food vendors and of course... Santa's Grotto!
Find out more here: https://www.galwaytourism.ie/event/galway-christmas-market/