On an early September morning, a group of Dorset College learners made their way to Wicklow and Glendalough for a weekend excursion. Although the rain came down heavy on the Saturday morning, our students did not let this stop them making the most of their trip. With their walking shoes, umbrellas and raincoats at the ready, they set off to explore Wicklow and Glendalough.
Often referred to as the 'Garden of Ireland', Wicklow is known for its natural beauty stretching from the montains to the beaches and its captivating history. It is one of the most magial places to visit, and luckily it is only a short journey from Dublin City centre making it a perfect destination for our students.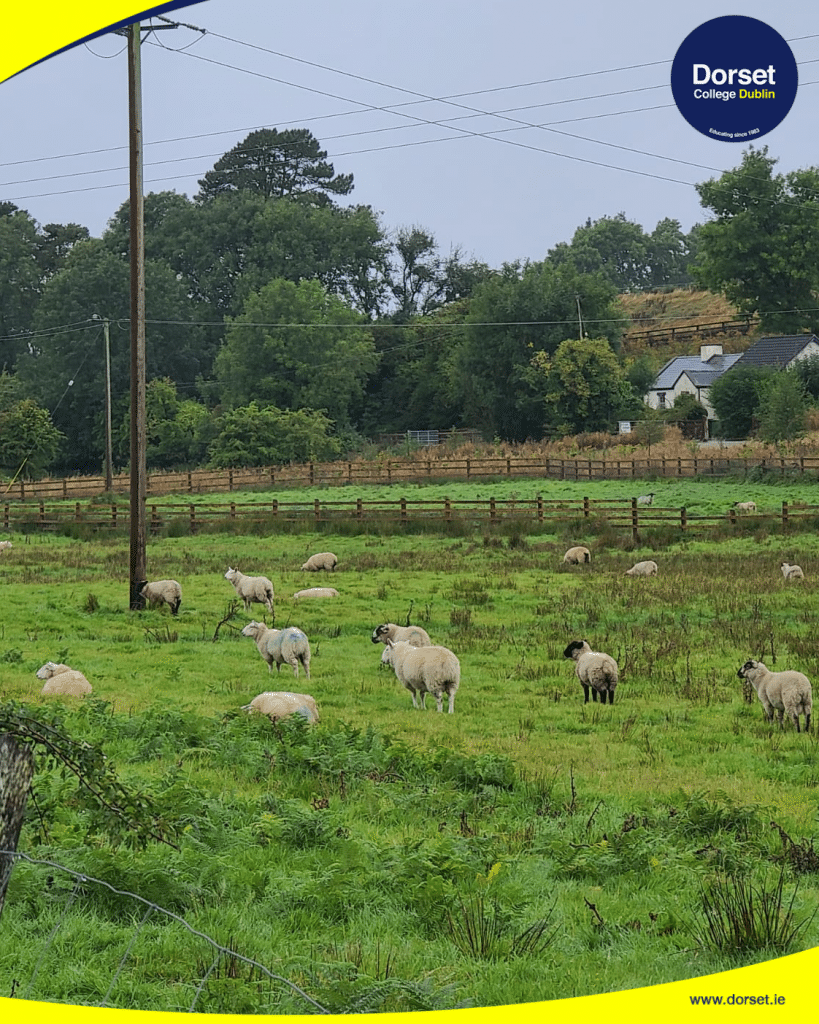 Although the morning was wet and overcast, this didn't stop our learners getting to see some amazing views from their bus. Even though Wicklow is only an hours drive outside of Dublin, you feel as though you have been transported to the rural mountains. The wildlife grazing on the grass beside you as you travel these small winding roads is a reminder that you are most definitely out of the city.
At about midday, our students arrived at Glendalough, one of Ireland's most famous landmarks, which is positioned in a glaciated valley. In Irish Gleann Dá Loch means 'Valley of the Two Lakes' and for years visitors have been drawn to its spectacular scenery, rich history and archaeology. Glendalough truely is a sight to behold.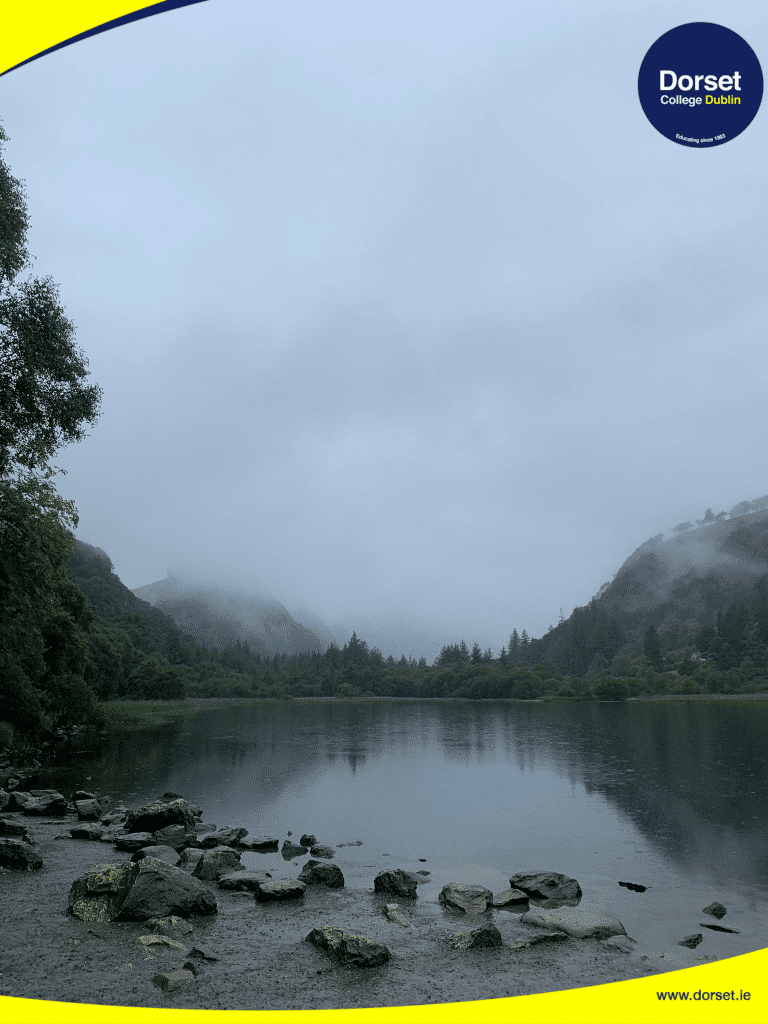 The remains of this 'Monastic City', which are dotted across the glen, include a superb round tower, numerous medieval stone churches and some decorated crosses. Of particular note is St Kevin's Bed, a small man-made cave in the cliff face above the Upper Lake. It is said that St Kevin lived and prayed there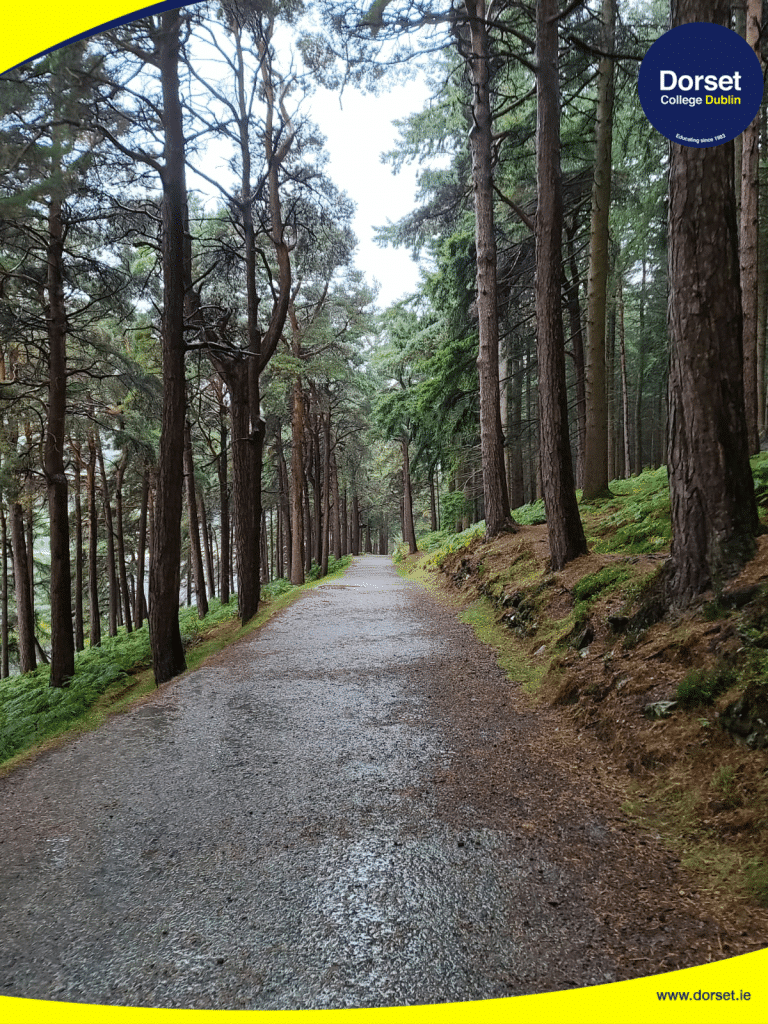 Our learners didnt let a bit of rain put them aside as they all began a walk around Glendalough - the only way to really take in all the sights and sounds of this magnificent place. The weather only added to the mystical feeling, and brought the landscape of Ireland to life.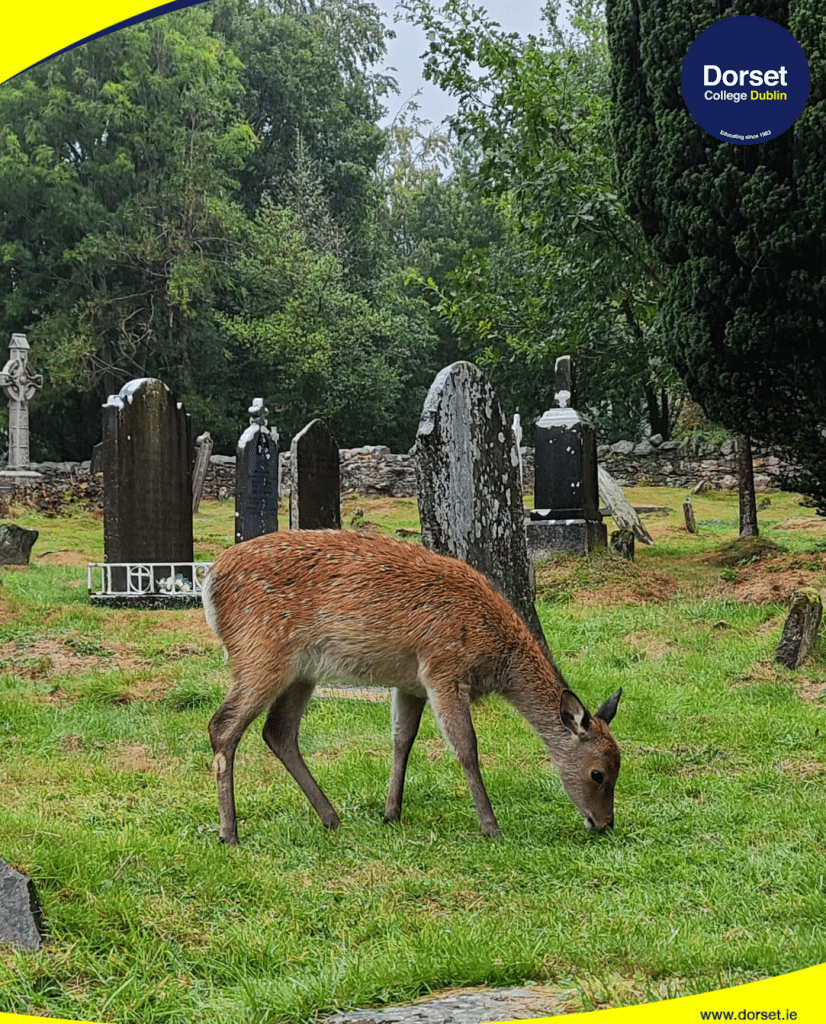 With the sun beginning to set behind the clouds, it was time for the students to make their way onto the bus and head back into Dublin City centre. Glendalough is surrounded by magical scenery and it was a great opportunity to engage with the Irish landscape. Ireland is known for its various beautiful landscapes, but to see them in person really does take your breathe away. Our learners already cant wait to come back!