Our Dorset College Dublin learners set off last weekend to visit the North of Ireland and see the beautiful sites of Belfast and the Giants Causeway. With typical Irish weather, our learners headed out with their hats, raincoats.... and sunglasses!
Heading out early on Saturday morning, the learners met at the college and quickly set off on their adventure. Getting a coach up to Belfast really allowed the see the views of Dublin and the country side the further they left from the city centre. The bus journey took around 3 hours with a few small sight-seeing breaks in-between. This is a great chance for our learners to chat and get to know one another.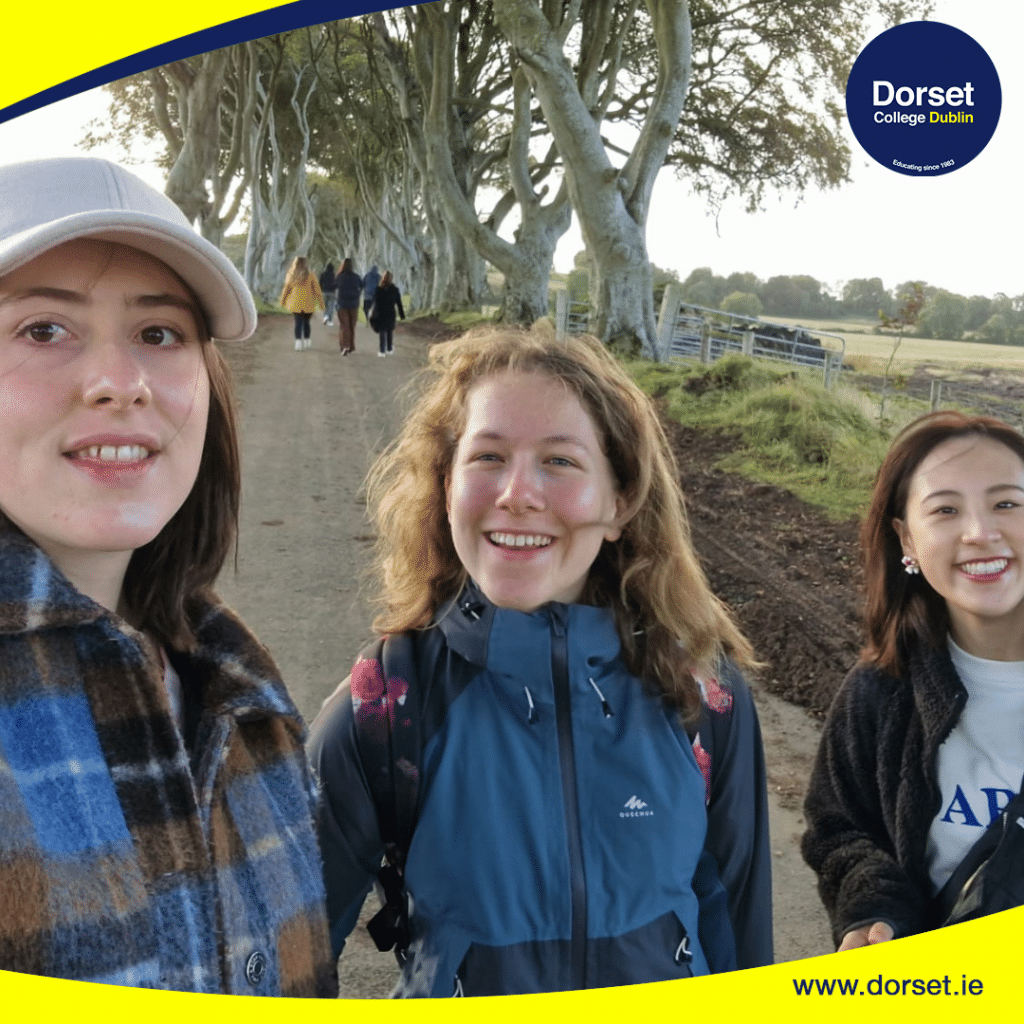 The learners were brought around the streets of Belfast, and shown many of the iconic murals. Murals in Northern Ireland have become symbols of Northern Ireland, depicting the region's past and present history. Belfast and Derry contain arguably the most famous political murals in Europe. It is believed that almost 2,000 murals have been documented in the North of Ireland since the 1970s.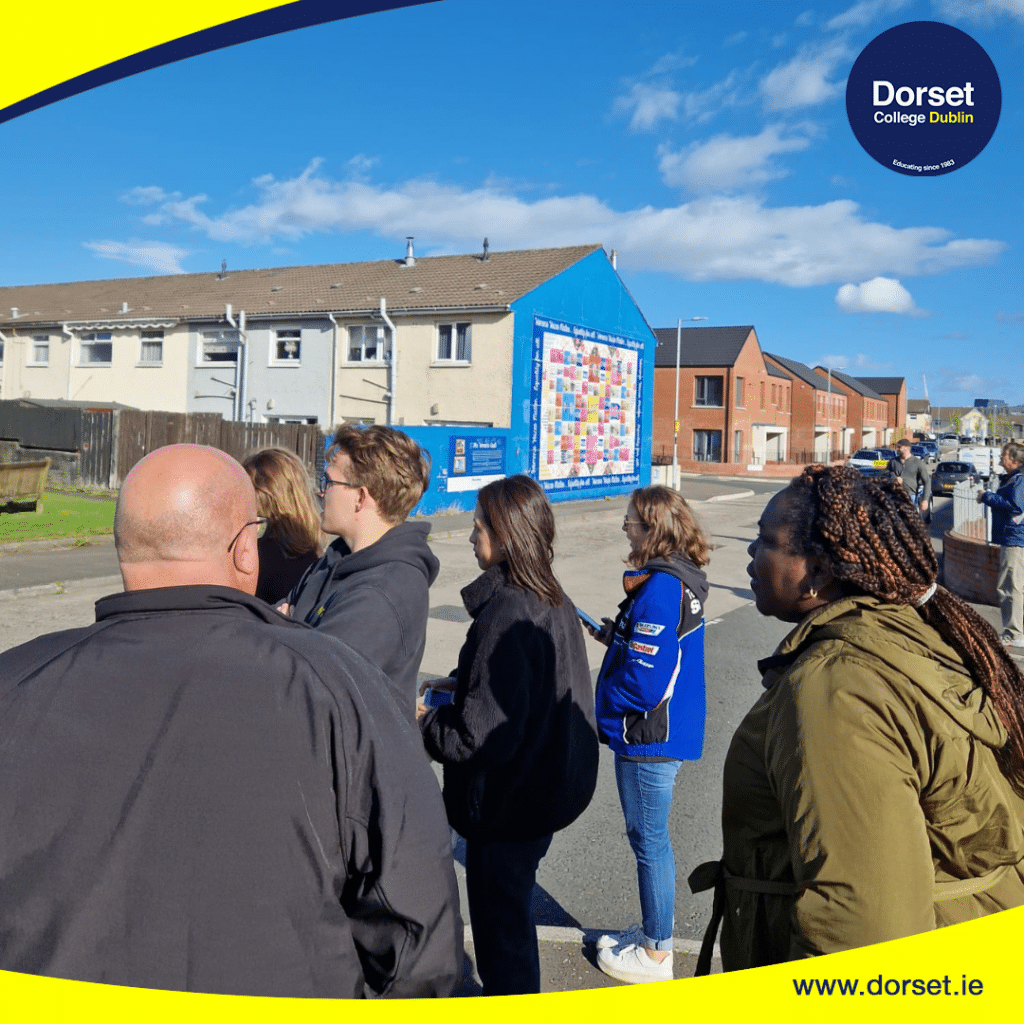 Located in County Antrim, on the North Coast of Belfast, the Giants Causeway is an area of about 40,000 interlocking basalt columns, the results of an ancient volcanic eruption. According to the Irish legend, the columns are the remains of a track built by a giant. The story goes that the Irish giant Fionn mac Cumhail of Gaelic mythology was challenged to a fight by the Scottish giant Benandonner. Fionn accepted the challenge and built the causeway across the North Channel so that the two giants could meet.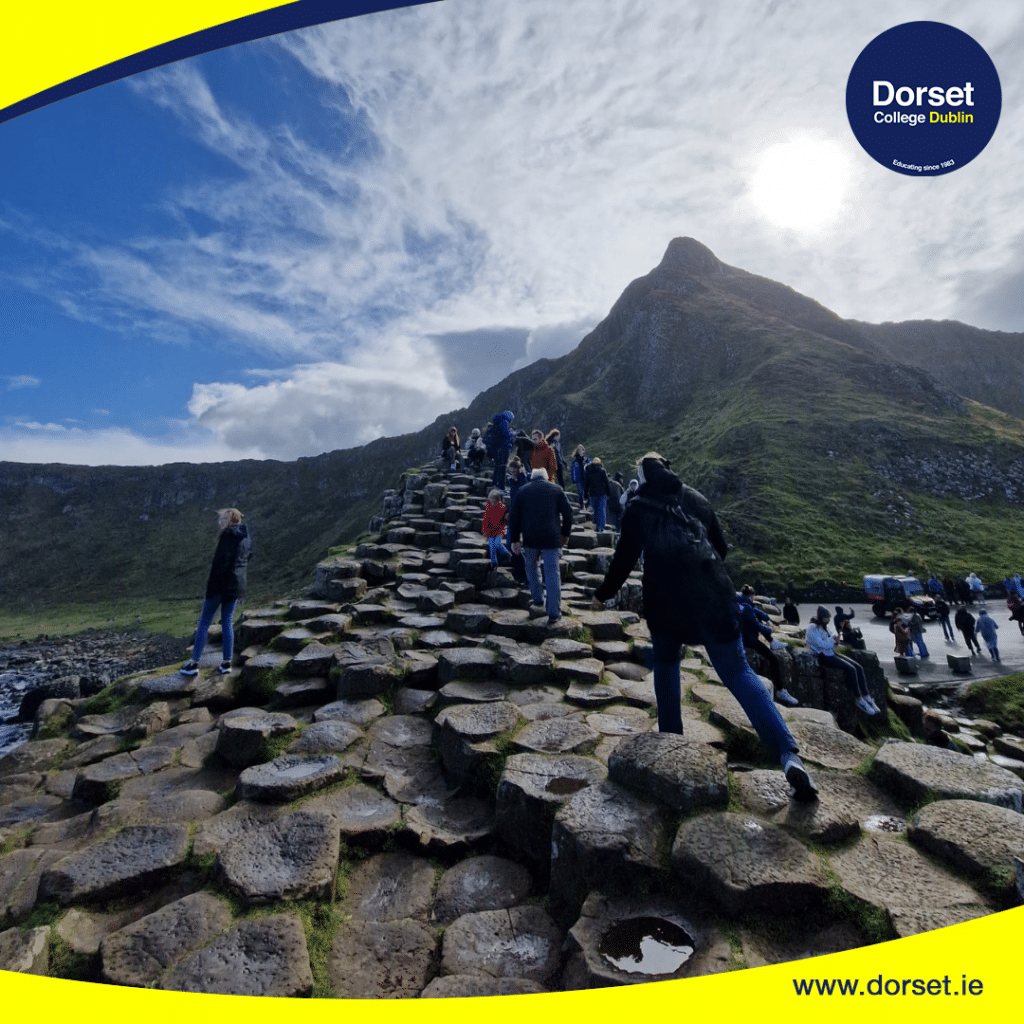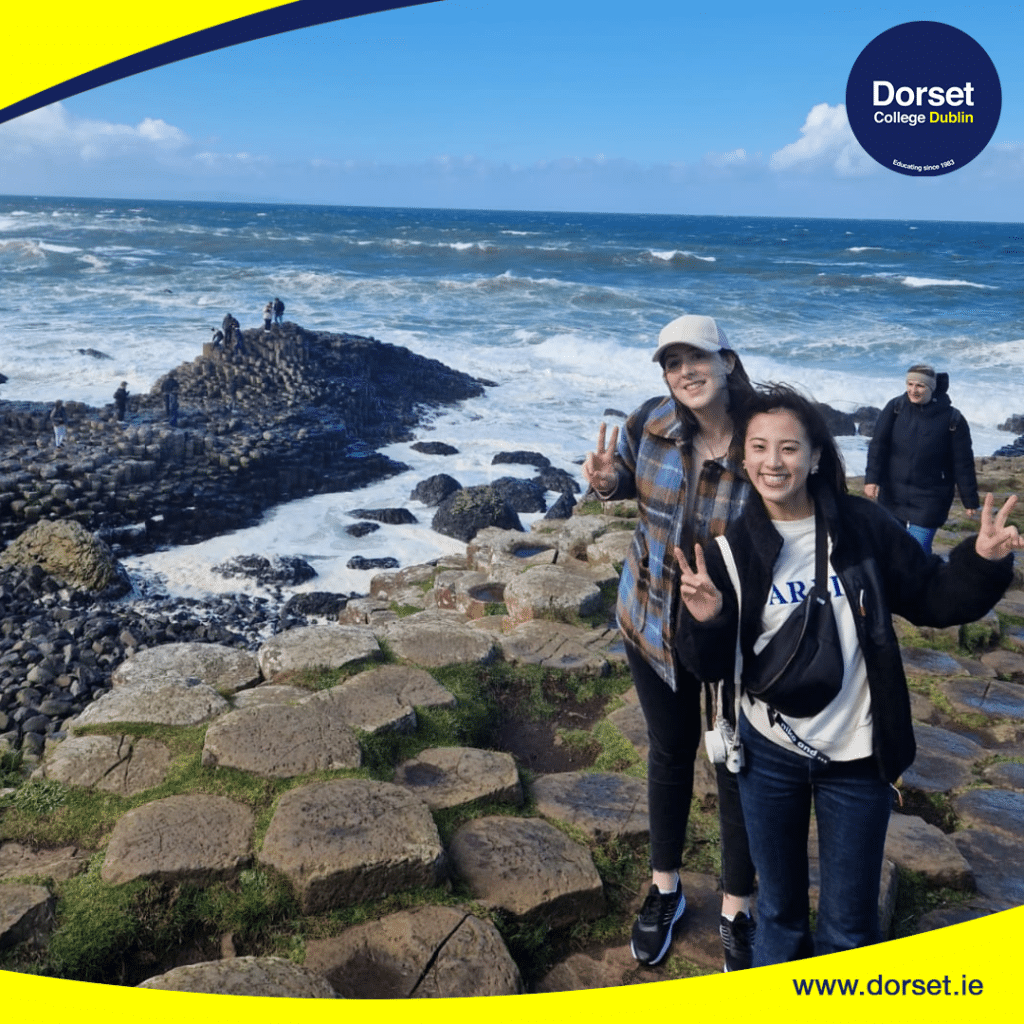 After walking through Belfast, and climbing around the Giants Causeways, it was time for our learners to get the bus and make the journey back down to Dublin. With the rain staying away, and the sun shining through we got to see and experience all that Northern Ireland has to offer.