As we know 2020 and 2021 to-date has been a difficult and trying year for everyone, in particular our international learners. With this in mind Dorset College has created the Holiday Helper programme to support our learners over the winter break. 
We are aware that many cannot travel home due to Covid-19 restrictions, however this doesn't mean that anyone needs to be alone or isolated during this time of year.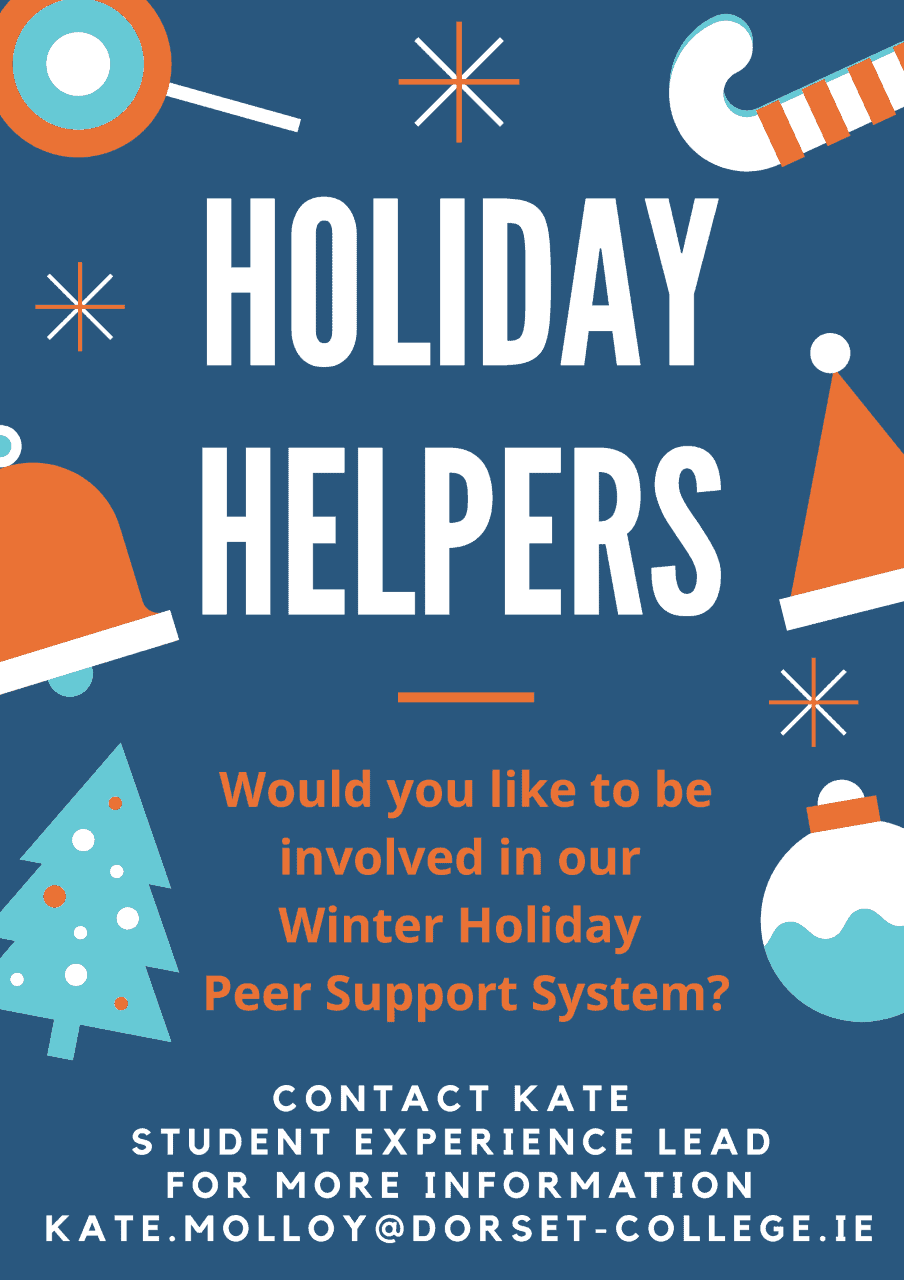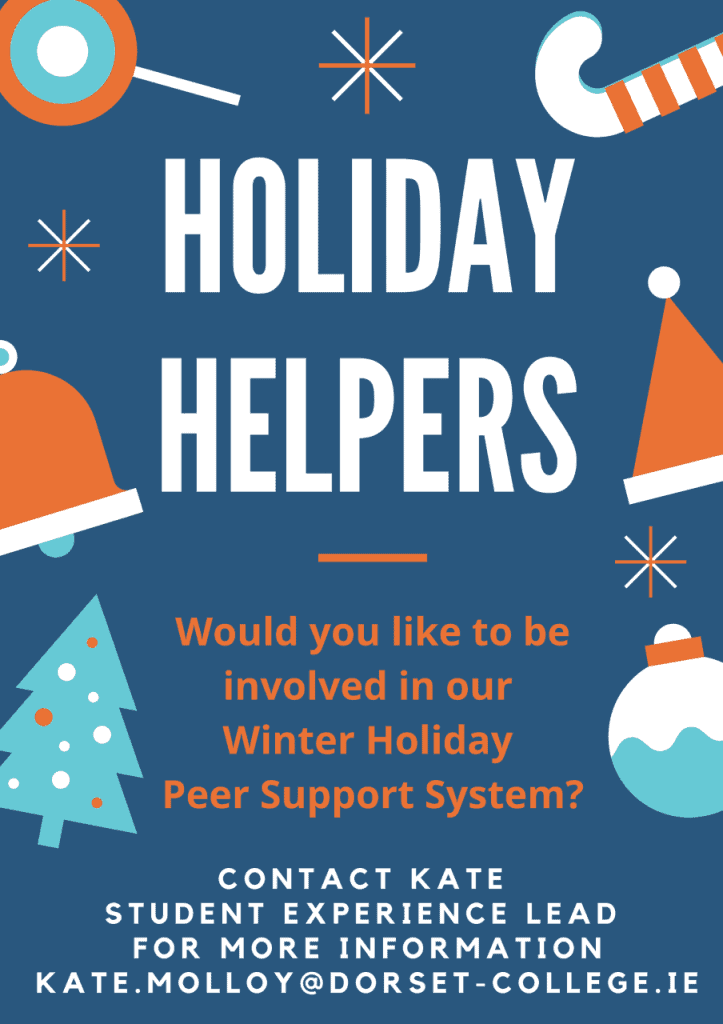 We have reached out to our wonderful Dorset College learners to sign up to participate. This can take on the form of starting a WhatsApps group chat, going on a socially distanced walk or coffee.
This is open to all of our Dorset College Learners, please contact Kate Molloy Student Experience Lead to take part.