On the 30th of November, Dorset College Dublin celebrated the Conferring Ceremony for the Class of 2022! Our learners come from all different countries, cultures and backgrounds, but today they came together to celebrate the one aspect they all have in common - they are officially Dorset College Graduates.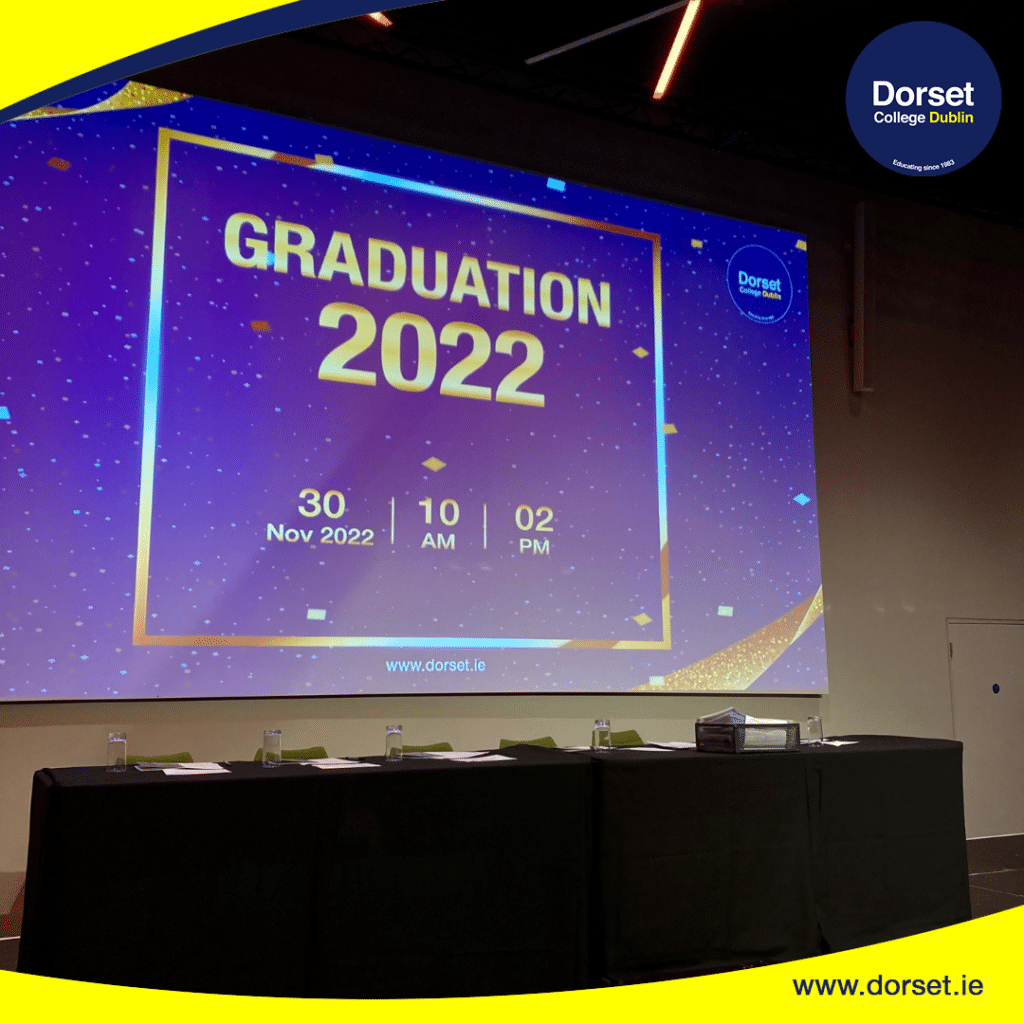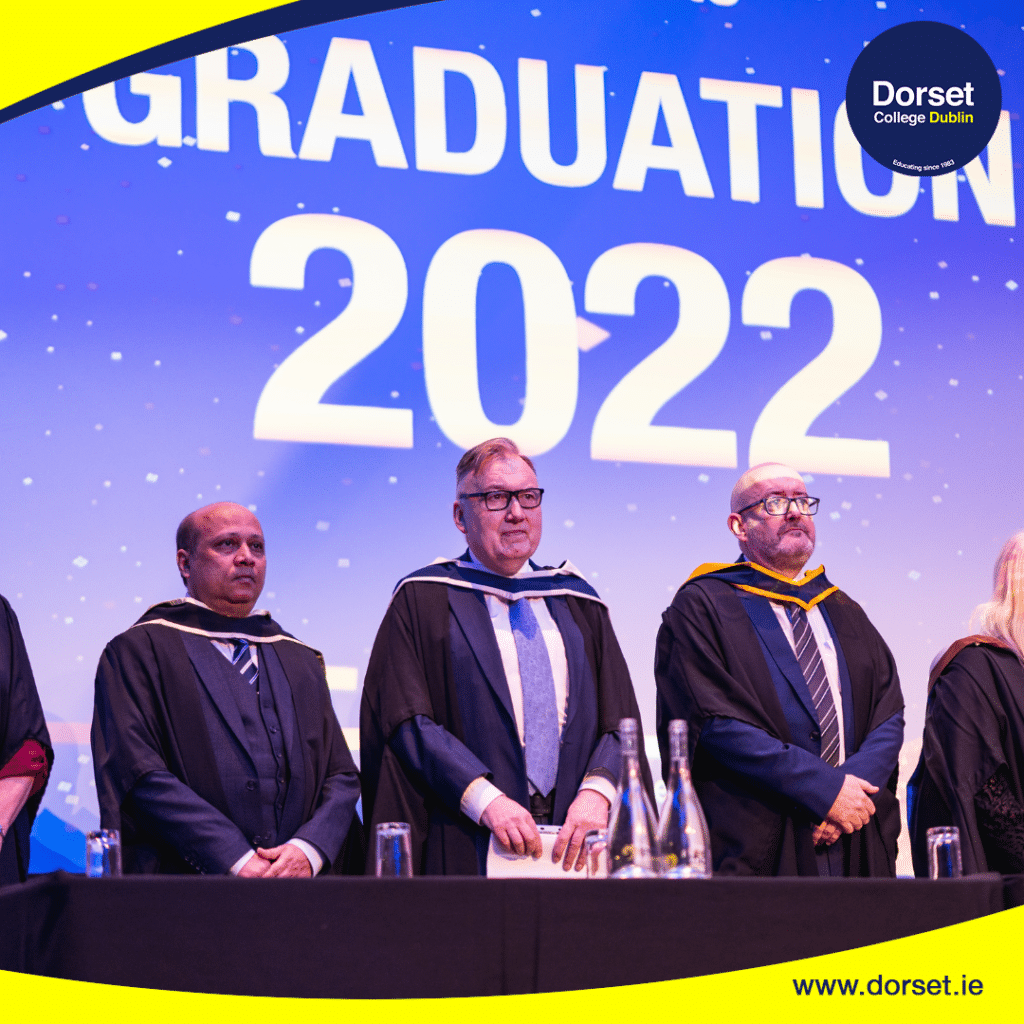 The excitement on the day was palpable and this was evident from all the smiling faces showing just how important this day was for all involved. The Graduation Day is one of the most highly anticipated events throughout the year, and this was clear with the enthusiasm from our learners this year. Both students and staff look forward to Graduation Day and this year was no different!
This year the Graduation Conferring ceremony took place at the Hogan Stand in the famed Croke Park stadium. This stadium has been home to many famous sporting events and concerts throughout its history, and it felt only fitting to be the venue for the Dorset College Graduation ceremony. As our students made their way into the venue they received their robes and got their professional pictures taken. The laughs and cheers from the students as they found their classmates, taking in this moment together, was incredibly special. With the Graduation so close to December, it was only fitting for everyone to get pictures in front of all the Christmas trees.
Following on from your Graduation, we invite you to stay in touch with Dorset College and connect with your peers through the Dorset College Alumni Network, an online platform which enables Alumni to stay connected with Graduates across the globe and expand professional networks. As you continue to make your mark on the world, we encourage you to keep us updated on all the great achievements in your life.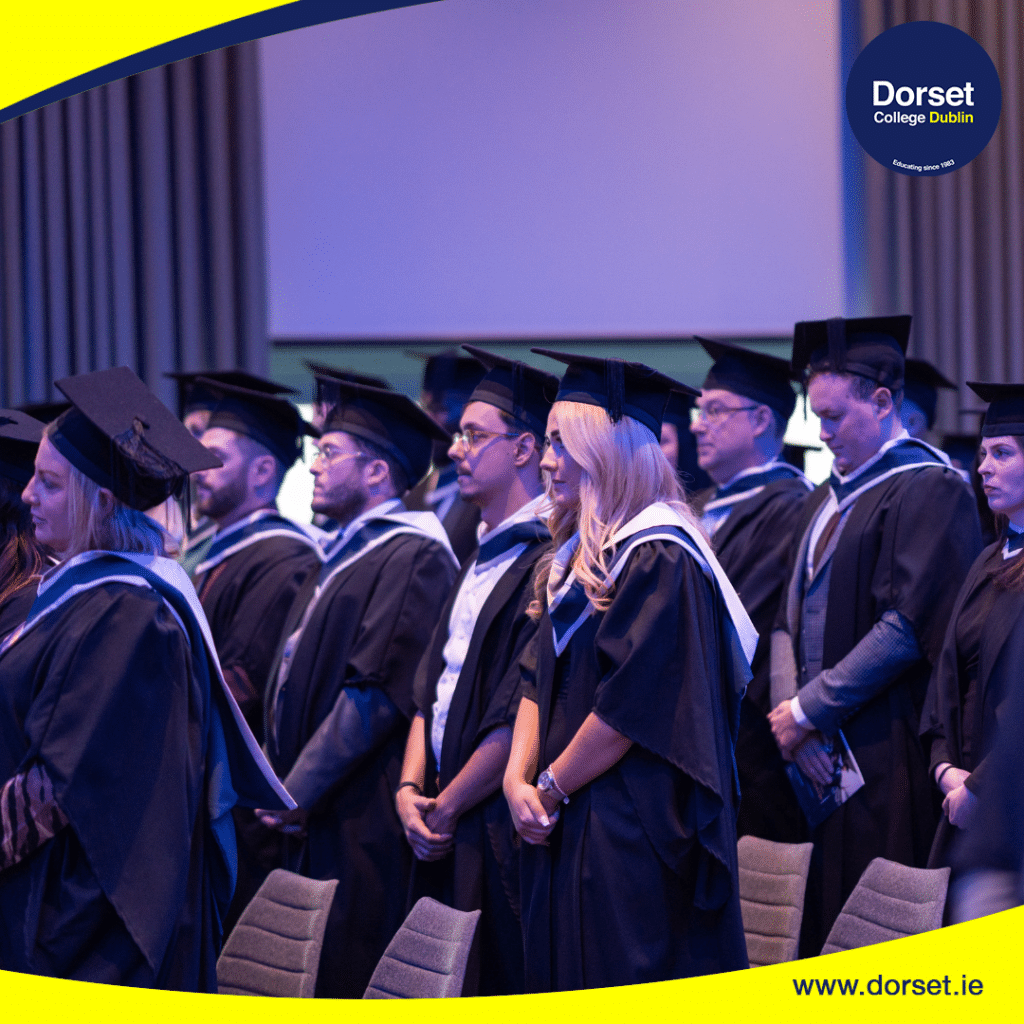 As Steve Jobs once said 'Your work is going to fill a large part of your life, and the only way to be truly satisfied, is to do what you believe is great work. And the only way to do great work is to love what you do. If you haven't found it yet, keep looking. Don't settle. As with all matters of the heart, you'll know when you find it'.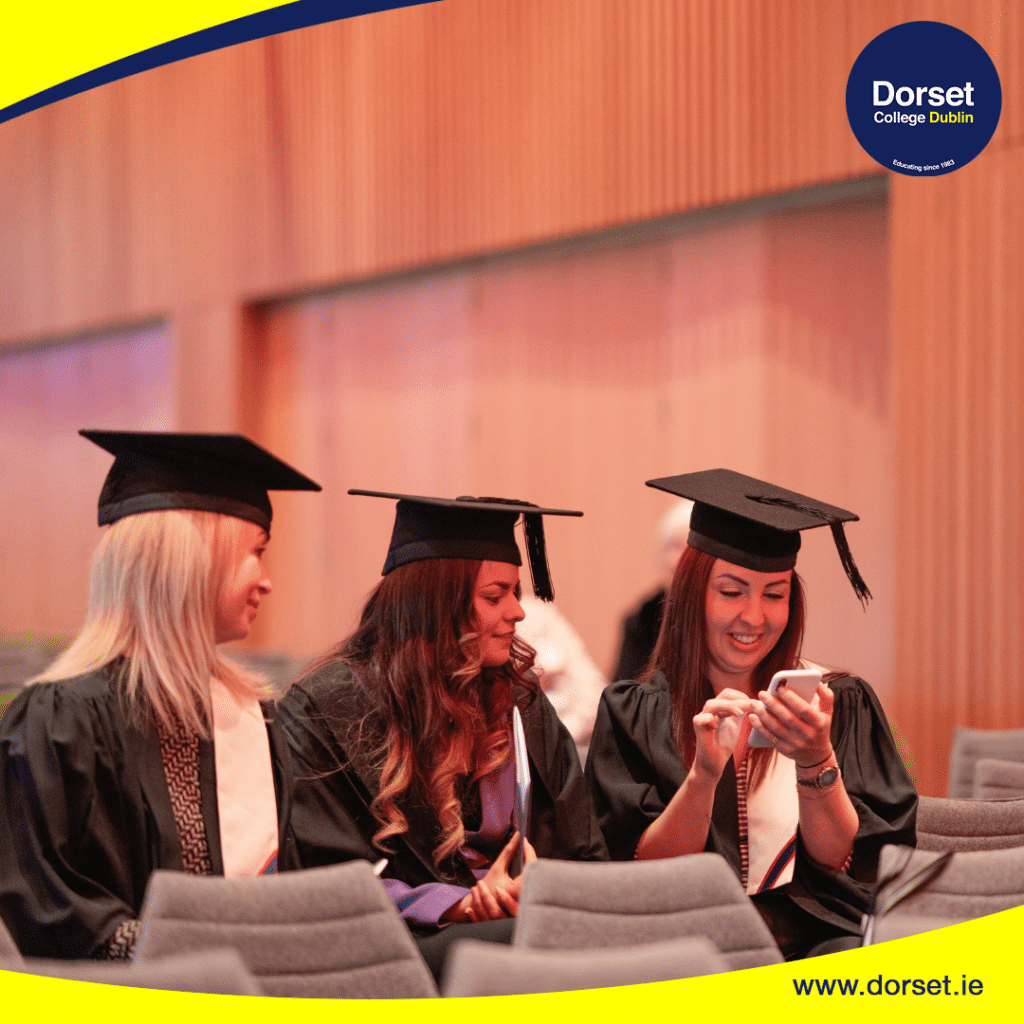 We thank our new Graduates for choosing to study with us and officially becoming Dorset College Alumni. To our Graduates; this is not the end of your education journey, but rather just the beginning of a path to life-long learning. On behalf of Dorset College, we congratulate all our Graduates and wish you all the best in your future successes.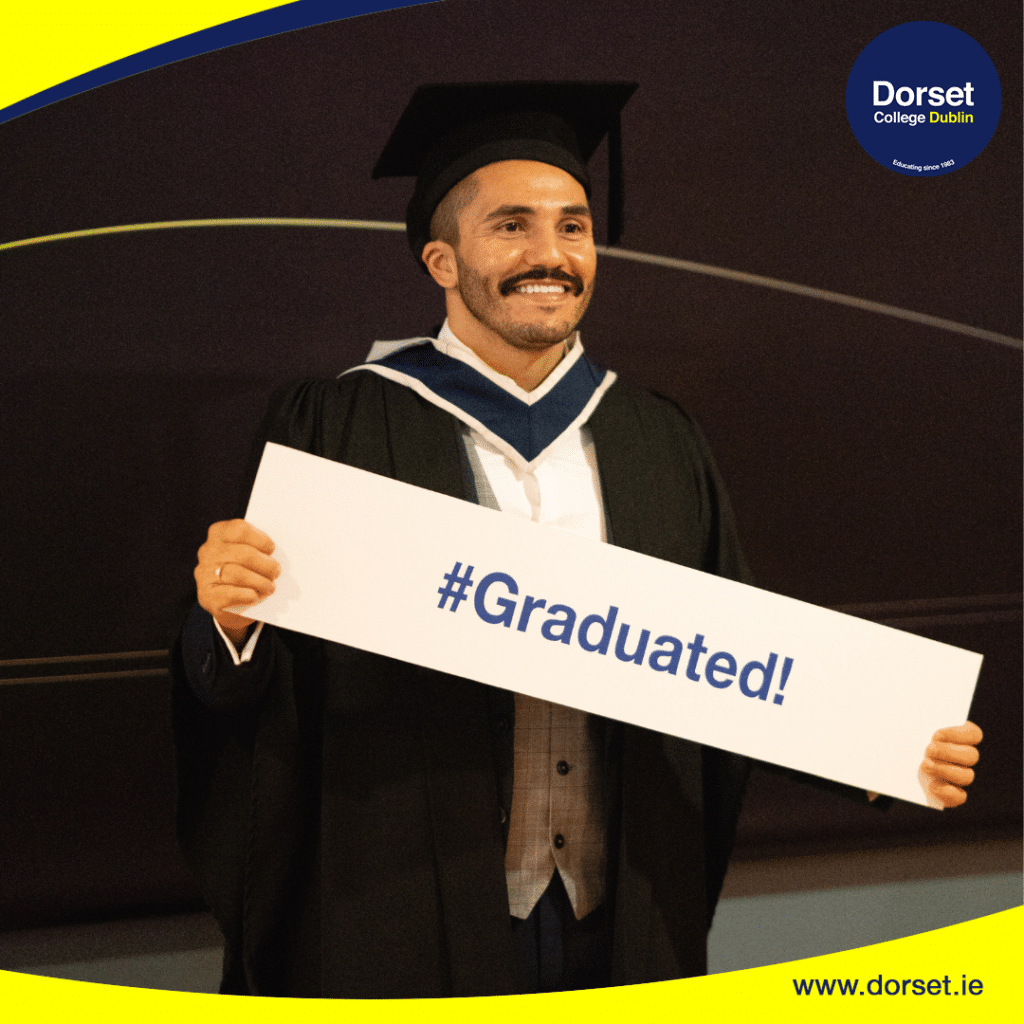 #WeAreDorset
Follow us on Social Media: