On March 7th 2022, Dorset College held the long-awaited Graduation ceremony. Graduation day is one of the most highly anticipated events throughout the year, and this was evident with the enthusiasm from our students this year. After being delayed due to the pandemic, we were so excited to finally welcome our new Graduates as they begin this new chapter of their lives as Dorset College Alumni.
This year the Graduation Conferring ceremony took place at the Hogan Stand in the famed Croke Park stadium. This stadium has been home to many famous sporting events and concerts throughout its history, and it felt only fitting to be the venue for the Dorset College Graduation ceremony. This year's Graduation was the largest in Dorset College history, welcoming over 400 students and a mixture of nationalities. Our Dorset College Graduates have proven to their friends, family and most importantly themselves, that their unwavering perseverance and positivity is truly inspiring, especially during such a difficult year. For many of our Graduates, this was the first time to meet their fellow classmates and celebrate their accomplishments together.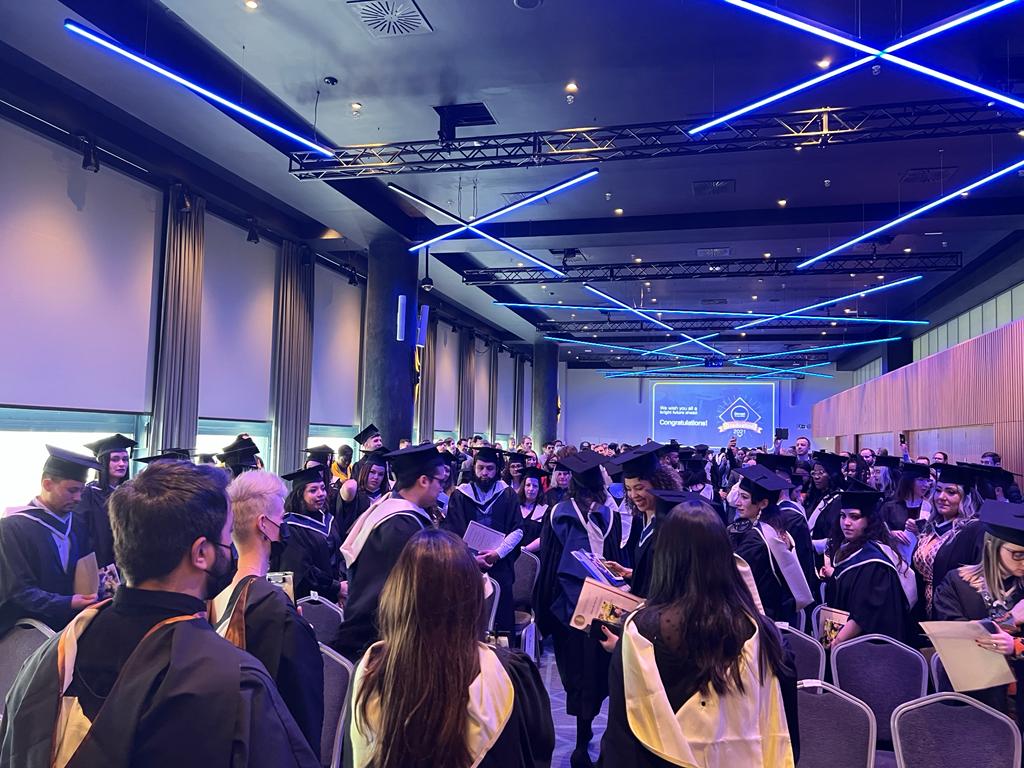 All Graduation Photos can be accessed here
The hard work of the Dorset College team behind the scenes must also be commended. The team have been working tirelessly for the past few months getting all aspects of the Graduation organised and ready for the big day. We would like to thank them for their time, hard work, and energy put into this event. They were just as excited for the big day as the students, and they are already beginning to plan the next one!
Our Graduates persevered through unprecedented times, and their triumphs from here will form the foundation for their future successes. Accomplishing so much, whilst learning to navigate in a new world is no small feat and should be celebrated as such. We thank our new Graduates for choosing to study with us and officially becoming Dorset College Alumni. To our Graduates; this is not the end of your education journey, but rather just the beginning of a path to life-long learning.
On behalf of Dorset College, we congratulate all our Graduates and wish you all the best in your future successes.