Día de los Muertos is a traditional Mexican holiday celebrated on the 2nd of November. Translating to 'The Day of the Dead' it is believed that on this date the souls of the dead return to visit their living relatives. This day is celebrated by visiting the graves of passed loved ones and setting up altars with their favorite food, drinks and photos. Market stalls sell decorated skulls made of sugar or chocolate and sheets of tissue paper, cut into delicate shapes which adorn the streets. Día de los Muertos is a festive and colorful holiday celebrating the lives of those who are no longer with us.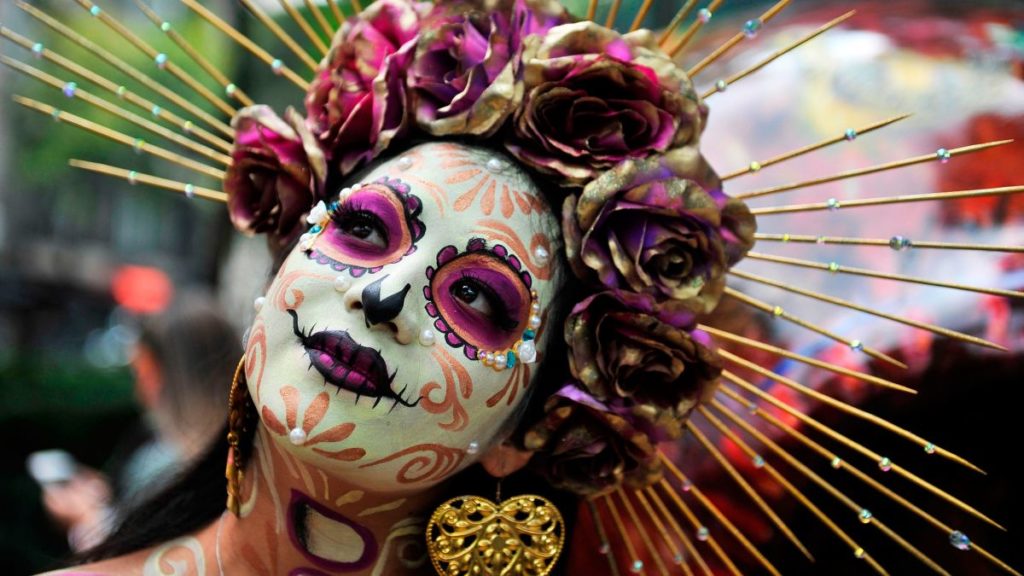 The indigenous people of Mexico have practiced rituals celebrating the lives of past ancestors for over 3,000 years. Día de los Muertos is a holiday of joyful celebration, rather than mourning and is a time for family and friends to gather together and pay their respects. To honour this day, families will come together to build ofrendas, which are private altars, with food, photos, memorabilia and prayers said for the departed. The offerings are believed to encourage visits from the land of the dead as the departed souls hear the prayers and join in the celebrations.
The ofrendas are decorated in flowers, specifically cempasuchil, a delicate yellow-orange flower that represents grief. Their bright colours guide the spirits of the dead back to their families, and are often seen alongside La Catrina, one of the most recognizable figures of Día de los Muerto. The Lady of Death was worshipped by the Aztecs who protected their loved ones, guiding them through their final stage of life.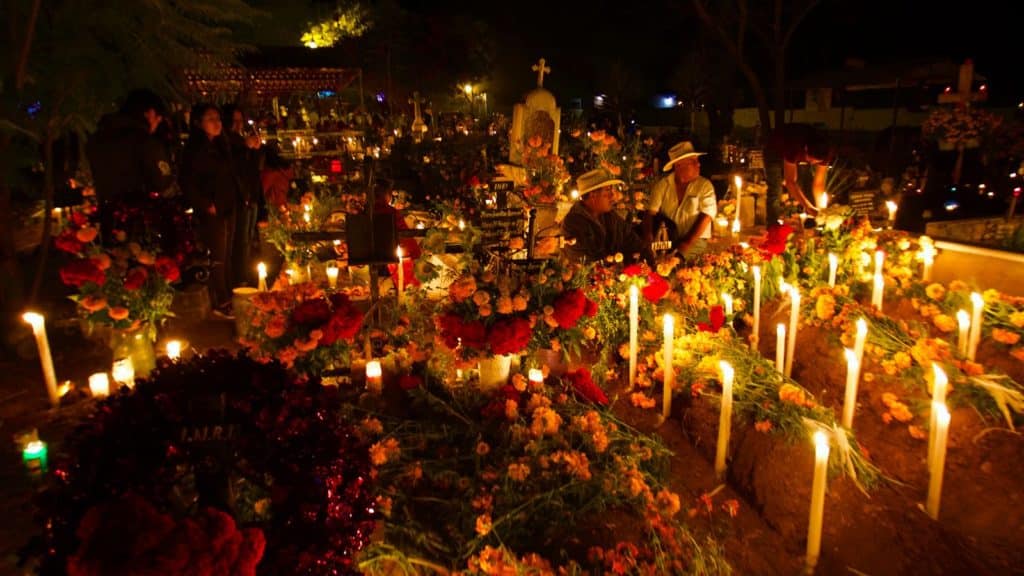 Did you know that the Monarch butterfly plays an important role in Día de los Muertos! It is believed that these butterflies hold the spirits of our departed ancestors. In Michoacán, Mexico, this belief stems from the fact that Monarchs arrive for the winter every November 1st, which coincides with Día de los Muertos!
Día de los Muertos is a rare holiday which celebrates both life and death together. It is an annual remembrance of departed souls and commemorates death as another element of life. For Mexicans, it remains a familial tradition and a night to honour those sadly lost, allowing them back into their homes, even just for one evening.